Elinor Barker: 'There's still sexism in cycling, but there's never been a better time to be a female rider'
Olympic champion wants to eradicate the more subtle forms of sexism in cycling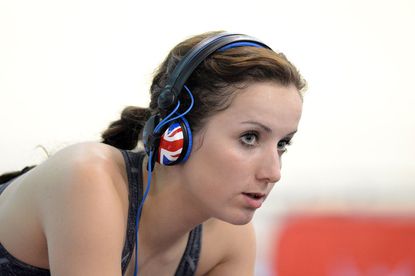 After Nicole Cooke presented damning evidence of sexism in British Cycling on Tuesday, Olympic team pursuit gold medallist Elinor Barker has said that although she thinks there is still sexism in cycling, "there has never been a better time to be a female cyclist."
Speaking to BBC Radio Wales, the 22-year-old Barker said that although more still needed to be done to achieve complete gender equality within cycling, she was generally happy with the support she received.
>>> 'Nicole Cooke has offered a critique that British Cycling would be foolish to ignore'
"Times have changed a little bit since Nicole's time," Barker said.
"I can understand her frustrations but, as much as there is sexism in sport today, there's not been a better time to be a female cyclist. I certainly can't complain about the amount of support."
"There are so many more British female riders that can be full-time and don't need to get jobs and hopefully that's going to be on the rise."
However, Barker said that she was still frustrated with the less "blatantly obvious" forms of sexism that persist in modern cycling.
"I think sometimes it's the subtle things that can be quite damaging - the choice of music while the women are racing can often be quite trivial and it downgrades the racing a little bit.
"When the men have got awesome rock theme tunes to their racing, it makes it more exciting and it draws the crowd in, whereas when the woman's is on, there's this sort of fluffy music and it doesn't make the crowd that excited.
>>> British Cycling hits back over Nicole Cooke's allegations of sexism in cycling
"There are different levels to it. Equality needs to be across it all rather than just focusing on the pay gap. It needs to be all these little things to raise the profile of women's cycling."
Barker's comments come two days after former world and Olympic champion Nicole Cooke presented evidence to the Department of Culture, Media and Sport select committee of what she described as a sport "run by men, for men."
Thank you for reading 20 articles this month* Join now for unlimited access
Enjoy your first month for just £1 / $1 / €1
*Read 5 free articles per month without a subscription
Join now for unlimited access
Try first month for just £1 / $1 / €1