Evans hosts free cycle training event on Thursday
Evans Cycles and Cycle Training UK host free session at Evans West End Mortimer store on Thursday, February 20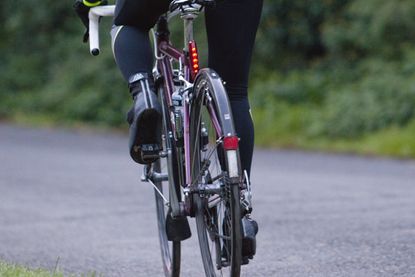 Evans Cycles teamed up with Cycle Training UK to host free cycle training seminars in some of its London stores this week. The one-hour seminars are led by a professional cycle trainer from CTUK, and are be an opportunity for people to discuss any concerns they have about riding round town, and learn how to overcome them.
Seminars have already taken place in Wimbledon on Tuesday (February 18) and Spitalfields on Wednesday (February 19), with the final session on Thursday (February 20) at West End Mortimer.
The session begins at 6.30pm, and ends at 8pm, with time for conversation and some refreshments. To reinforce lessons learned in the group sessions, Evans is also working with CTUK to provide a 10 per cent discount on private lessons.
Michelle Arthurs, who manages the Evans Cycles blog and social media channels, said: "Whether you're a regular cyclist, or brand new to riding, a short training course that takes just two hours could do a lot to help you hone your skills, and address any concerns or worries you have."
For more information go to evanscycles.com/ctukevents
Thank you for reading 10 articles this month* Join now for unlimited access
Enjoy your first month for just £1 / $1 / €1
*Read 5 free articles per month without a subscription
Join now for unlimited access
Try first month for just £1 / $1 / €1