Even North Korea has segregated cycle lanes now
Pyongyang introduces dedicated cycle lanes on pavements in an attempt to reduce pedestrian accidents in the North Korea capital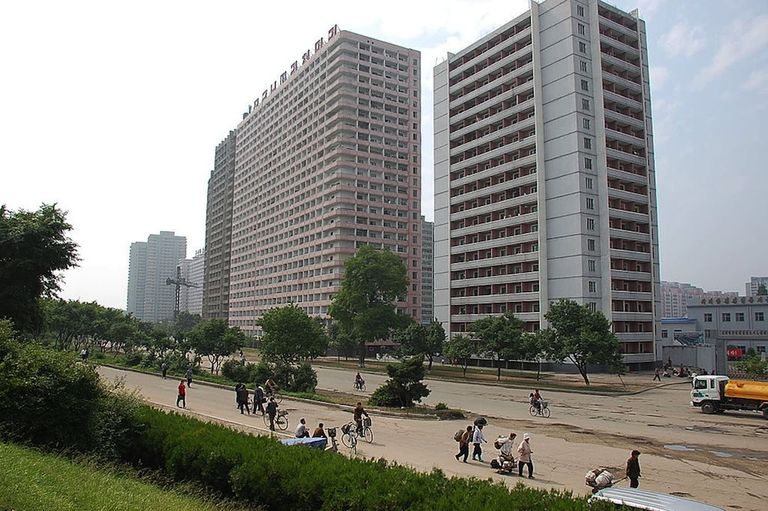 British cities have long been criticised for being behind their European neighbours when it comes to introducing segregated cycle lanes, but now we're even behind Pyongyang, the capital of North Korea.
The self-reliant socialist state is reportedly concerned about the number of pedestrian accidents in the city, although cycling is still a relatively expensive mode of transport in the country.
>>> Work begins on London segregated Cycle Superhighway
According to Reuters, North Korean cyclists are not allowed to cycle on urban roads, instead being instructed to share the pavement with pedestrians, but now new clearly marked concrete paths offer everyone a safe haven.
>>> Leicester road proposals include segregated cycle lanes
Being a very flat city, Pyongyang is very bike-friendly, but Simon Cockrell, who runs a Beijing-based cycle tour company, says cycle use is still quite low.
"They are not the most common form of transport for the average Pyongyanger, and many people I have spoken to about bikes there - mostly men - have scoffed at the idea that they would ride a bike," said Cockerell, whose company, Koryo Tours, offers bicycle tours of North Korea.