Female-friendly cycle coaching at Hillingdon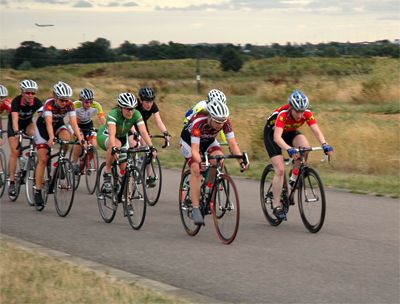 A new road cycling day will take place at the Hillingdon cycle circuit on Sunday, November 15 2009, aimed at giving women of all ages and abilities expert tips, guidance and advice.
Whether you are a complete novice, a commuter, want to get fit or perhaps start racing, when the day will give you the knowledge and technical skill to make the most out of your cycling.
Several experts will be on hand to run on- and off-bike training sessions. British Cycling coach Graham MacNamee will help with bike handling skills.
Sports scientist and Cycling Weekly contributor Lynn Clay will give a session on how to eat healthily to maximise your fitness. Trainer and masseuse Ruth Mordaunt will run a core strength class, and will offer a massage on the day.
Bike fitting experts CycleFit will be on hand to ensure that your bike is set up correctly.
Plus, there's the chance to ride Trek's 2010 range of women-specific bicycles.
The day takes place on Sunday, November 15 at the car-free Hillingdon Cycle Circuit from 9.30am to 4.30pm. Tickets cost £25, which includes a 'healthy lunch' and afternoon tea. Sounds like a bargain.
Contact janetbirkmyre@btconnect.com of BikeEnvy for more details and to book a place.
Thank you for reading 20 articles this month* Join now for unlimited access
Enjoy your first month for just £1 / $1 / €1
*Read 5 free articles per month without a subscription
Join now for unlimited access
Try first month for just £1 / $1 / €1