FORMER COFIDIS DOCTOR DEFIES HIS ACCUSERS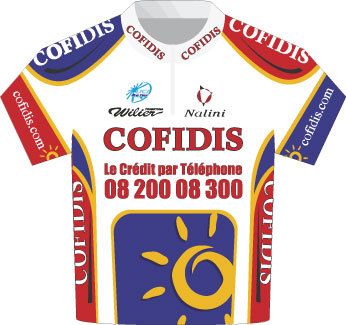 Former Cofidis team doctor Jean-Jacques Menuet denied on Wednesday that he had ever given doping products to the riders in his care - amongst them Briton David Millar.
Speaking as a witness in the Cofidis trial in Nanterre, Paris - in which 10 individuals, including Millar, are all accused of infringing France?s anti-doping laws - Menuet stated that he had never recommended or adminstered banned drugs.
?I have done my job within the correct legal limitations, on both a national and international level.? Menuet, who was a doctor for Cofidis between 1999 and 2004, told the court.
Directly accused by former Cofidis riders Phillipe Gaumont and Robert Sassone of helping them use banned substances, Menuet counterattacked by saying Gaumont in fact had obtained illegal drugs from the notorious medic Bernard Sainz. Nicknamed Doctor Mabuse, Sainz, a former vet, had already been suspected of supplying banned substances in the past to both cyclists and horse-racing circles. Sainz has also frequently been linked to another former Cofidis rider who has frequently figured in doping affairs: Belgian Frank Vandenbroucke.
Menuet said he had had ?difficulties? when he joined Cofidis with ?five or six riders? whom he could not name because it was a medical secret. He did say that amongst their ?problems? were an addiction to ?Stilnox? - a sleeping pill - as well as unspecified types of ?sexual addictions.?
Menuet added that he had used some pills as ?placebos, kidding the riders with the colours and smell.? At the same time, he said he had urged some of the Cofidis pros to ?think more about their family? and less about their career. However, his attempts to resolve the team?s problems by bringing in a psychiatrist to follow the Cofidis squad during a Tour de France failed miserably: ?he left, nauseated by it all.?
The Cofidis trial finishes on Friday.
Thank you for reading 20 articles this month* Join now for unlimited access
Enjoy your first month for just £1 / $1 / €1
*Read 5 free articles per month without a subscription
Join now for unlimited access
Try first month for just £1 / $1 / €1