Garmin back online after sudden outage
This latest disruption followed the ransomware attack last month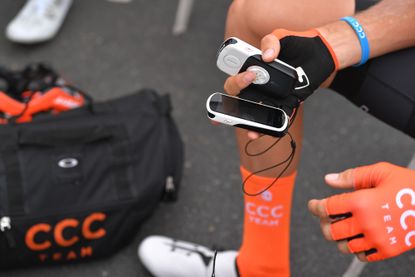 (Image credit: Getty Images)
Gamin is back up and running after a sudden outage on Sunday afternoon.
The outage, which has not been commented on by Garmin across it's social media channels, caused Garmin Connect to stop working meaning rides could not be uploaded or synced with other apps like Strava.
As of 7:17:43pm BST, the Garmin status page is showing all services as online and functioning.
The company's system status web page showed earlier on Sunday that all platforms and features went down, including the ability to segments, Garmin coach, and the crash alter system.
An in-app message informed users that the various platforms are currently "down for maintenance" and advises to "check back shortly".
Last month Garmin suffered another major outage after suffering a ransomware attack.
Hackers reportedly demanded $10 million after getting inside Garmin's systems, which resulted in a company-wide shutdown including all devices in their data centre to try and avoid them being encrypted, which explained the global outage.
This current issue seems less severe as their main consumer website is still working, as are its aviation products.
Thank you for reading 20 articles this month* Join now for unlimited access
Enjoy your first month for just £1 / $1 / €1
*Read 5 free articles per month without a subscription
Join now for unlimited access
Try first month for just £1 / $1 / €1