Jan Ullrich to appear before Swiss court on drink driving charge
1997 Tour de France winner Jan Ullrich tested over the legal alcohol limit after a collision in Switzerland which left two people injured in May 2014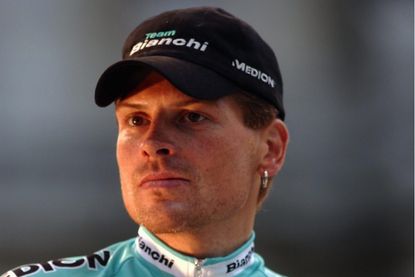 (Image credit: Watson)
Jan Ullrich admits it was a terrible mistake to drive while under the influence of alcohol as he prepares to face a Swiss court after a collision left two people injured.
The 1997 Tour de France champion reportedly raced through an intersection in May 2014 before skidding and hitting a car head-on in the Thurgovie region, according to AFP.
At the time, per Swiss newspaper Blick, Ullrich tested over the limit for alcohol.
"It's inexcusable to have driven in the state I was in. It was a terrible mistake, and I deeply regret it," said Ullrich.
>>> Jan Ullrich admits causing three-car crash
The former rider, who admitted to doping throughout his career in 2013, claimed that he was stressed after a meeting and wanted to get home as soon as possible, but was thankful there were no casualties.
Blick also reports that it's not the first time that Ullrich has been found drink driving, after committing a hit-and-run in his Porsche in 2002 in Germany.
Ullrich could be jailed for up to three years if found guilty in the Swiss Court in what is the latest chapter of his turbulent post-cycling life.
Thank you for reading 20 articles this month* Join now for unlimited access
Enjoy your first month for just £1 / $1 / €1
*Read 5 free articles per month without a subscription
Join now for unlimited access
Try first month for just £1 / $1 / €1