Kia's new driver monitoring system could halt car if motorist looks at their phone
Kia unveils its plans for making semi-autonomous cars by 2020, which could include a system that stops the car if the driver is not paying attention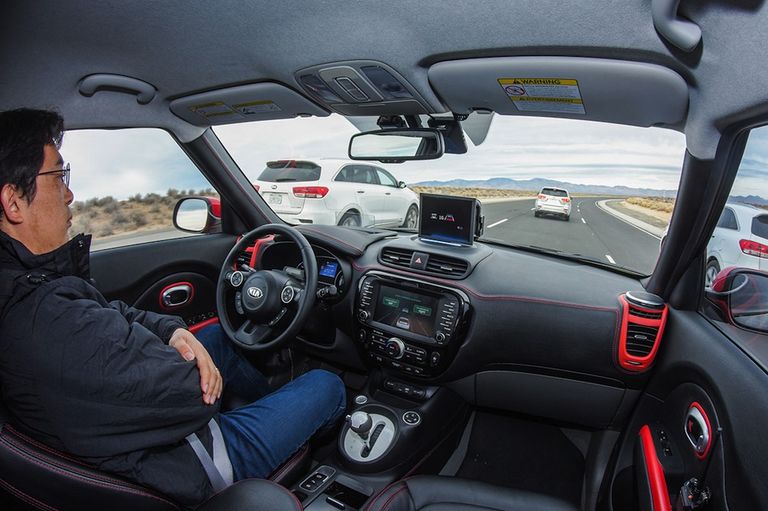 Drivers who use their mobile phone at the wheel are a potentially lethal nuisance for all road users, but new technology being developed by Kia could see this act come to an end.
At the Consumer Electronics Show (CES) in Las Vegas this week, Kia unveiled its new Drive Wise system, essentially laying out a 15-year plan for developing autonomous cars.
>>> Honda unveils car designed to accommodate the needs of cyclists
Among the potential inventions is a driver monitoring system, which would use facial recognition software to determine if you're looking at the road, looking at your phone or are, in fact, fast asleep.
According to The Drive, the system would be capable of performing an emergency stop should you settle your focus on your phone, rather than the road, or pull over to the side of the road until you stop doing whatever it is that you shouldn't be doing.
>>> Driver charged for using phone, laptop and headphones (video)
Such technology appears to be some way off, however, but the concept is sure to spark the interest of cyclists and other road users who regularly see drivers focussing their attention on their smartphone rather than on not knocking them over.