Lack of basic facilities provided for cycling commuters at work laid bare by report
Cyclists and non-cyclists alike call for better shower and drying facilities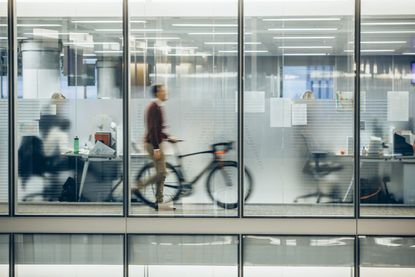 If you ride to work but find yourself drying your kit on the back of your chair and spraying yourself with deodorant rather than showering, then you're far from alone according to a report released today.
>>> Bike storage: a buyer's guide to at home solutions
The study of 61 offices in London found that there was a serious lack of facilities for cycling commuters, with cyclists and non-cyclists telling researchers that employers needed to do more.
According to the Evening Standard, the study by Evans Randall Investors found that there was on average just one shower per 240 employees, with fewer one in five offices offering places for cycling commuters to store work clothes.
>>> Nine reasons why commuting by bike is surprisingly brilliant
Four fifths of offices also failed to provide a room for cyclists to dry clothes, while 60 per cent of bike storage facilities were reported to be full or almost full each day.
However there was also praise for cycle-friendly offices such as the Alphabeta building in Finsbury Square, which has a special entrance that lets cyclists ride their bikes into the office.
Thank you for reading 20 articles this month* Join now for unlimited access
Enjoy your first month for just £1 / $1 / €1
*Read 5 free articles per month without a subscription
Join now for unlimited access
Try first month for just £1 / $1 / €1