Land's End to John o' Groats: How to break an unbreakable cycling record
The 17-year-old Land's End to John o' Groats record is under two-pronged attack. Separate attempts are about to be launched by two distance specialists. Cycling Weekly meets them both to ask: what will it take? Words: Charlie Graham-Dixon & David Bradford | Photos: Chris Catchpole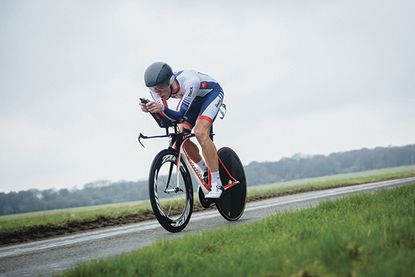 (Image credit: Chris Catchpole)
Get The Leadout Newsletter
The latest race content, interviews, features, reviews and expert buying guides, direct to your inbox!
Thank you for signing up to The Pick. You will receive a verification email shortly.
There was a problem. Please refresh the page and try again.
24hr TT supremo: Michael Broadwith
When we arrive at Michael Broadwith's home in Berkhamsted, Hertfordshire, the whole place is full of life, young children seemingly everywhere.
The Broadwiths — Michael, his wife Helen and their four kids, aged between nine and six months — have literally just returned from holiday in southern Spain. The atmosphere is hectic but happy.
Did Michael find any time for riding in Spain, I ask.
"Some, although the weather wasn't great and Spanish roads can be slippery in the wet, but I did some 50-mile rides on dual carriageways, which are long, straight and fast — excellent for training."
After coffee we get down to the matter at hand: Broadwith's upcoming end-to-end attempt. Has it been a lifetime goal?
"At university I had a vague interest in cycling but my two best friends and I did LEJOG on foot. It involved quite a few pubs and some mountain walking. I was aware of the record but never thought I'd have a go myself."
A competitive rower in his undergraduate days at Oxford University, Broadwith switched to bike racing in his mid-20s, but stepped away from the sport aged 29 to start a family. As the years passed, wife Helen noticed her husband didn't seem himself: something was missing and had to be restored. Broadwith returned to the sport at 36, four years ago.
"I got good results at the national 100-mile and 12-hour, which I wasn't expecting. Then a friend of mine said I should have a go at the 24-hour. I remember Helen saying, 'What the hell are you talking about?' but after discussing it, she was supportive."
Broadwith repeatedly emphasises the importance of his wife's input as project manager, helping to arrange logistics and support teams.
In 24-hour racing, Broadwith has become the man to beat, three times winning the national title.
"We did the first 24 in 2015. I got a really good distance, winning by a long way. I was bowled over by the response. Suddenly there were hundreds of new messages on my phone; it went nuts. People were saying I should try the
end-to-end, and that's how it started."
>>> British rider Sean Conway sets new record for fastest unsupported crossing of Europe by bike
Encouragement from the long-distance community has been a major motivation.
"Riders in that community want people to have a go, for the record to remain prestigious. Having won the 24-hour [title] three times… if I don't manage [to break the record], I won't feel like I've led people up the garden path. I'm confident people will take me seriously and see my attempt as worth doing."
The existing end-to-end record, Gethin Butler's mark of 44 hours and four minutes, has stood since 2001. How does Broadwith feel about attempting to break an apparently unbreakable record?"
I spoke to Gethin — he's a lovely chap and strangely enough we are both maths teachers. He reckons 1.5 hours could be trimmed off his record but honestly I'd be happy with 44 hours and three minutes."
Butler rode at an average speed of 19.4mph — decent for a fast club run, astounding for the length of the UK.
"It would be brilliant to do a 20mph average," Broadwith grins, betraying sub-43-hour aspirations. "It's doable but everything would need to go right. In24-hour rides, I've averaged nearly 22mph without a following wind, so the numbers are feasible."
Broadwith's two-week window to make an official attempt opens on Sunday, April 29. How does it feel knowing Ian To will be attempting the record just two weeks later?
"He [To] sounds like a strong rider with a good reputation from longer events and unsupported races. I just think it's good for the sport that people are having a go at the record — it keeps it live and relevant. I wish him the best."
Though he is a TT specialist with a staggering FTP of 400W, Broadwith prefers to ride on feel rather than power, and doesn't follow a rigidly structured training programme.
"The bulk of my training is commuting, 40 miles a day at a brisk pace. If I feel like smashing hills, I will. If I don't, I won't."
High-intensity work is executed in "long, boring" blocks of 60 to 80 minutes at 90 per cent of threshold.
"I used to divide my turbo sessions into intervals, but a friend accused me of being scared to ride continuously, and I realised he was right! Mentally that kind of relentlessness is tough but necessary."
Apart from route recce rides of between four and eight hours, Broadwith rarely rides for longer than three hours, favouring shorter outings on his TT bike, focusing on body position. I'm shocked by this; surely ultra records require mega-long training rides?
"I don't think so. Lots of people destroy themselves for six hours and end up so tired they can't do anything for the next few days. Because I don't... I never really reach that state of tiredness. Again, it comes back to confidence — I know I can ride 24 hours, so don't need to do it every weekend just to check."
When I ask what he fears most about the end-to-end attempt, he doesn't mention form or fitness, but homes in on the UK's unforgiving road surfaces.
>>> Endurance cyclist gets invited to royal wedding; smashes 14,000 mile world record in order to make it back in time
"Potholes! I've got to go over Shap Summit in the Lake District — there's a 16-mile descent where I'll be going 50mph in the dark. I'll have a support van behind me with headlights on but anything could happen, from sheep darting into my path to hitting potholes. It doesn't bear thinking about."
Therein lies a major factor in this monumental ride: chance. Broadwith knows there are certain factors he can't control, and he's philosophical.
"My support group and bike are excellent but once you get past that second morning, it's just going to be about how my body copes [with the lack of sleep] and the weather. Those are the unknowns."
Broadwith exudes confidence and calm. He isn't at all arrogant but clearly has a deep belief in his ability and experience. Is he ready? "Famous last words," he smiles, "but if I don't get this record, I doubt it will be my legs that let me down."
Factfile: Michael Broadwith
Age: 40
Height: 6ft 2in
Weight: 82kg
Occupation: Maths teacher
Hometown: Berkhamsted,Hertfordshire
The bike
Specialized Shiv
Wheels: Zipp 808 front,
Zipp Disc rear
Tyres: Vittoria Corsa 25mm
Handlebars: USE
Groupset: DuraAce mechanical
Chainrings: 56/42
Cassette: 11/28
Power meter: SRM Cannondale Hollowgram
The kit
Skinsuit: Santini Speedsuit, Arctic Tacx RT team issue
Helmet: Giro Aerohead
Ultra racer: Ian To
Morning rain has cleared to leave a tranquil air of spring freshness as we drive the snaking country lane to Ian To's home in the sleepy village of Liddington, Wiltshire.
The front door opens before we're up the drive and Neil Birch — an old friend of To's who is helping with logistics and media — welcomes us in. To emerges into the hallway, tall and lean, with a beaming smile, firm handshake and hospitable offer of refreshments. Once settled in the lounge, I get straight to the point: why the end-to-end, and why now?
"I'd heard about getting [Gethin] Butler's record-breaking record ride many years ago. It was kind of legendary; I thought, 'That's amazing, how could anybody do that?'"
Outlining his cycling background, To explains how he dabbled in road racing in his early 20s, before taking a seven-year break to develop his career and raise a family. Returning to the sport in 2014, he quickly developed a taste for riding epic distances and lost 10kg in just two months. Since taking up ultra racing in 2016, his view of Butler's record has shifted. "In the last couple of years, I have learnt a lot and improved immensely. I don't see why, with my experience, I can't do this, given the right conditions."
That experience includes six ultra-distance races including a hat-trick of big wins in 2016, almost back-to-back: the Giro Ciclistico delle Repubbliche Marinare (2,200km around Italy), Hard Cro (1,400km around Croatia) and Sverigetempot (2,200km, north to south of Sweden). In less than two months, he had completed 305 hours of racing while getting less than six hours sleep in total.
"I was truly knackered, and came back with hands like claws. But I'd learnt an incredible amount, met fantastic people and seen incredible beauty. I thought, 'I want more of this.'"
To's two-week window for attempting the end-to-end record opens on May 12. How does it feel knowing Michael Broadwith will have already made his attempt, around two weeks earlier?
"I only learnt of him [Broadwith] because he kept popping up on my Facebook feed a couple of weeks before we announced our attempt. I don't know how he found out. But yes, I know he is three-time 24-hour time trial champion.... It sounds like he is a very serious contender, though I hear he is relatively heavy."
Regular time trialling has never appealed to To: "For me, those [PBs] are just times. But crossing a country, that's an adventure." He would never ride LEJOG for fun because "cycling is about feeling fast. So why not do it in the fastest time possible? Why not break that record? It's stood for 17 years, and that's too long."
To clearly believes he has what it takes, but I want to dig a little deeper into that confidence: does he have a target time?
"Anything under 44 hours would do," he says matter-of-factly, but hardly pauses before adding, "ideally I'd like to do it in 42."
Slashing the best part of two hours off the existing record means riding at an average speed of over 20mph for 42 hours straight. No drafting and no sleep. What level of fitness does it take for 42 hours to seem realistic?
"I've just done a big block of training in Croatia. My stats were something like 250W at 115bpm [heart rate], so I am quite efficient. That's mid Zone 2 for me, which I can keep going for 12 hours."
>>> Between a clock and a far place: The golden era of long-distance record breaking
In other words, at what is eyeballs-out pace for mere mortals, To is barely ticking over. He says his 20-minute power is around 410W, and he weighs 72kg, giving a power-to-weight ratio of 5.7W/kg — a level of performance rarely seen outside of the pro peloton.
To's enormous engine has been developed by completing 20 to 40 hours of training every week. So far this year, he has already racked up over 6,000 miles. He is self-coached, uses an altitude tent, and ardently subscribes to polarised training: long, easy rides and hard interval sessions — nothing in between.
"The virtue of polarised training is that you stay fresh; you don't tire yourself out with lots of Zone 3 or 4 threshold efforts, which don't give you the same training response as a VO2max workout. You're fresh, but you've done the distance."
For those VO2max sessions, he prefers short intervals with minimal recoveries.
"Tomorrow I'll probably smash out something like 60 times 40 seconds on, 20 seconds off — the efforts at around 450W… The most I have done is 76 times 40/20. You build it up over time."
Finding the time for such a volume of training can't be easy. How does he fit it in around work and family — wife and three daughters aged 14, seven and six?
"It's difficult. I'm always making compromises and trying not to be the worst dad in the world! My very understanding wife and lovely kids..." he pauses. "I guess in some ways I'm trying to be a role model for them, to show them what's important in life."
What is important for To is not only hard work but also open-mindedness towards other nations and cultures. His father was born in Hong Kong (hence the Chinese surname, pronounced 'tow', not 'too') and his mother in Mauritius; they met in Scotland while pursuing medical careers, and moved to Burton-on-Trent to raise Ian and his older sister. To is troubled by Brexit ("it's horrific") and what he perceives as a rise in "covert racism" and xenophobia in Britain. Cycling, he believes, can help build bridges.
"One of the things that is particularly beautiful about the cycling community [is inclusivity]... For example, in Hard Cro there were Bosnians, Serbs, Croats, Slovenians — people from all around the Balkans. They had no problems with each other; it was just about cycling."
He may be upbeat about the cosmopolitanism of ultra cycling, but To is deeply concerned by its dangers, particularly since competing in last year's Transcontinental Race where rider Frank Simons was killed in Belgium, the third fatality in ultra racing in just a few months.
>>> How to fuel for long distance rides
"It was a nightmare. The further east you went, the worse the roads and traffic got. In Romania I thought I was going to die."
Having been hit twice by cars during training in the lead-up to the race, the latter leaving him with two torn discs, To resolved: "This is not worth my life. I took it easy, no longer racing, and rolled into the finish in 11th."
It strikes me that breaking a long-distance record relies as much on courage and tenacity as it does on physical fitness and conducive weather conditions. Where does that inner strength come from, to push on through the darkest moments?
"When you have saddle sores and trench foot and everything hurts, you're living in the moment. Every bit of discomfort reminds you that you're alive. You know where you're going and what you're trying to achieve. In that moment, office work and daily life become absolutely meaningless. You're doing something worthwhile, you're expanding your mind."
Ian To is riding in support of the National Autistic Society: justgiving.com/fundraising/sarah-to
Factfile: Ian To
Age: 37
Height: 6ft 4in
Weight: 72kg
Occupation: Business strategist
Hometown: Liddington, Wiltshire
The bike
Velocite Syn
Wheels: Venn Rev 507; Venn Tizona disc (not shown)
Tyres: Panaracer
Bars: USE Tula Flight Wing
Groupset: SRAM Red eTap Aero
Chainrings: TA Ovaluation 54-41
Cassette: Recon 11-27
Power meter: Verve Infocrank
The kit
Skinsuit: Assos Speedfire Chrono Suit S7
Helmets: Met Drone & Met Trenta 3K
End-to-End record: The rules
Road Records Asso ciation (RRA) stipulates a handbook-full ofrules, including:
Rider must ride entirely aloneand unassisted.
Rider must not take shelter from any other rider or vehicle.
Rider must not accept food or drink or any other article, except from persons on foot.
Rider's helpers must not give audible instructions, assistance or encouragement from support vehicle.
Each support vehicle must carry an Official Observer to provide evidence of proof/validity of record claim.
Support vehicle must not pass, except to give refreshment or mech-anical, medical or safety assistance.
The course starts opposite the south door of the Land's End Hotel and finishes at the drain grating on the front left-hand edge of the mini roundabout, before the John o' Groats Hotel.
Current distance: 838 miles
History of the record
1886 First attempt (on penny-farthing), George Mills: 121hr 45min
1908 First in less than three days, Tom Peck: 70hr 42min
1958 Dave Keeler: 51hr 9min
1958 Reg Randall: 49hr 58min
1965 Dick Poole: 47hr 46min
1979 Paul Carbutt: 47hr 23min
1982 Mick Coupe: 46hr 39min
1982 John Woodburn: 45hr 3min
1990 Andy Wilkinson: 45hr 2min
2001 Gethin Butler: 44h 4min
2002* Lynne Taylor: 52hr 55min
*Women's record
The record holder: 'It's your head that affects you most'
CW's Simon Smythe speaks to Gethin Butler, 49, whose 44hr 4min 19sec End-to-End record from September 2001 still stands
"I think the chances of the record being broken this time are fairly high. Things are different now. I rode on a road bike with tri-bars and no computer, whereas [Broadwith and To] will be riding on power.
"I could have taken two more hours off my record, I think, but you don't bother going for your own. If I went now, I would possibly use a TT set-up.
"My training wasn't a lot different to normal, but at time trials I'd ride the tandem race as well as the solo, or ride home too. I was just adding more miles really. I did a few Audaxes; just before [the record] I rode the best part of 1,000 miles in 10 days.
"It's about a) getting used to being in the saddle for that length of time, and b) the faster your maximum pace, the easier the record pace becomes.
"A lot of it is psychological. The first 12 hours seemed to fly by, but it got a bit foggy overnight. Then I was climbing the Devil's Elbow in rain. We stopped at 24 hours and I felt jaded. I got changed and had a 10-minute kip and was fine again. At Edinburgh, you've still got the best part of a 12-hour race to do — so it's your head that affects you more than anything.
"When I finished, I felt great. The last 80 miles was thick fog, gale blowing off the sea, and the adrenaline was going: a good feeling. My only regret is that I stopped at John o' Groats and wasted an hour while I got changed [before continuing to break the 1,000-mile record]. I should have just carried on."
Thank you for reading 20 articles this month* Join now for unlimited access
Enjoy your first month for just £1 / $1 / €1
*Read 5 free articles per month without a subscription
Join now for unlimited access
Try first month for just £1 / $1 / €1
Get The Leadout Newsletter
The latest race content, interviews, features, reviews and expert buying guides, direct to your inbox!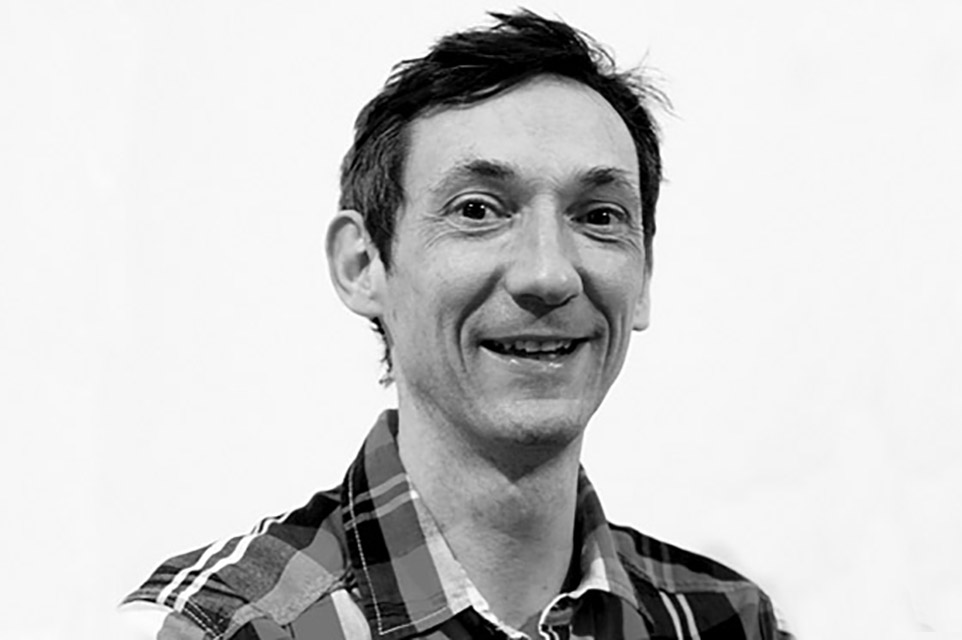 Nigel Wynn worked as associate editor on CyclingWeekly.com, he worked almost single-handedly on the Cycling Weekly website in its early days. His passion for cycling, his writing and his creativity, as well as his hard work and dedication, were the original driving force behind the website's success. Without him, CyclingWeekly.com would certainly not exist on the size and scale that it enjoys today. Nigel sadly passed away, following a brave battle with a cancer-related illness, in 2018. He was a highly valued colleague, and more importantly, an exceptional person to work with - his presence is sorely missed.