Largest cycling park in the UK gets go-ahead in Kent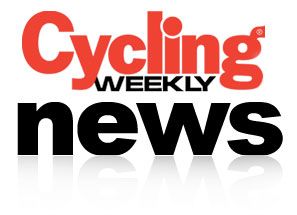 Planning permission has been granted to build the biggest cycling park in the UK - the A2 Activity Outdoor Community Sports Park at Gravesend in Kent. The 43-hectare woodland park will be three times bigger than the Olympic Velopark in Hackney.
The project has received substantial backing from British Cycling.
Last week the Colyer Fergusson Charity, the trustees and owners of the largest portion of the park, gave their support and said they may be able to grant funds.
Laurence Tricker, the Kent County Council Project manager for the scheme, said, "This is great news and takes us one step further in realising the big vision, to create this world-class sporting facility; with the majority of funding secured we are all set to begin construction in January 2010."
The park will cater for all ages and abilities and be located within the Thames Gateway – the largest regeneration area in Europe. It will include a total of 6.7 kilometres of tarmac cycling road circuits – breaking down into four tracks with a main circuit of 2.8km – allowing simultaneous use for road racing and time trials.
Also planned is a BMX track, off-road trails, horse trails, running trails, and skateboard tracks and a children's cycling play area.
The BMX and Skateboard parks will be reached from the substantial pavilion via a bridge crossing the road circuit.
The pavilion will have a restaurant - from which diners should be able to view the road circuit - indoor training facilities, community sports space, changing rooms capable of accommodating 200 competitors, workshops and office accommodation for dedicated coaching staff, plus equipment hire facilities.
The facility will be all-encompassing, bringing together local people and national sports bodies, such as British Cycling, British Triathlon, CTC, International Mountain Bike Association, Cycling Time Trials and the British Horse Society and local sports clubs.
John Hawkridge, chair of South East Region of British Cycling, told CW: "I am proud that British Cycling were courageous enough to confirm a grant of over £600,000 for this scheme at a very early stage.
He said this backing proved very influential in persuading Kent County Council to continue with the scheme despite significant set backs. It was also influential in persuading the Colyer Fergusson Trust of the merits of the park.
"National Facilities Officer David Cockram and Kent Regional Manager Roy Page have made a very significant contribution to the success of this scheme," said Hawkridge, adding.
"We owe sincere thanks to Gravesend Cycle Club Member, Tony Mack for his vision in identifying the possibility of this land being used for cycling when the carriageways of the A2 Trunk road were moved southward and for his persistence over at least four years before Kent County Council took up his proposal and funded the Architects to work up preliminary plans."
To turn this project into reality, Kent County Council has applied for £6,225,760 from Sport England's Sustainable Facilities Fund, to be spread over three years.
This bid is matched by funds secured from the Homes and Community Agency, Kent County Council, and British Cycling totalling £5,300,723 in capital funds.
Thank you for reading 20 articles this month* Join now for unlimited access
Enjoy your first month for just £1 / $1 / €1
*Read 5 free articles per month without a subscription
Join now for unlimited access
Try first month for just £1 / $1 / €1