Lizzie Armitstead calls for minimum wage for female cyclists
Lizzie Armistead urges UCI to implement a minimum wage for female cyclists to progress the sport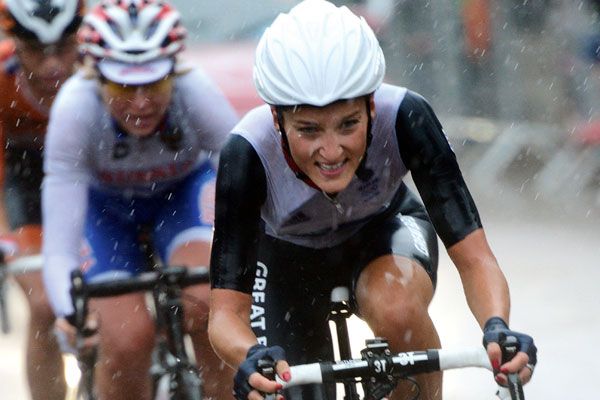 The Olympic silver medallist and Commonwealth cycling champion has urged the International Cycling Union (UCI) to improve pay conditions in a bid to help professonalise women's cycling.
"There have been some good realistic steps and good progression," Armistead told Sky Sports News. "I think the UCI has put in some good ideas and some good strategies but obviously there's still a long way to go.
"I think before we talk about having a three-week Tour De France, which has been a massive talking point this year, we need to talk about the professionalism of it. You can't expect a woman who's holding down a part-time job to train for the biggest race in the world. She has to have a minimum wage and I think it's something that is pretty crazy that we don't have that."
Armistead has also called on professional teams to consider funding and running women's teams alongside existing men's teams.
She added: "It's kind of the chicken and egg scenario. It's media exposure, it's sponsors. At the end of the day, cycling is a business, so we have to be able to offer something to a sponsor, and without exposure, that's going to be difficult but that's where the UCI perhaps has to be a little bit stronger.
"If professional men's teams are now going to have development teams, then why not also have a women's team."
Eighth place good enough as Chantal Blaak makes it a Swedish double for Specialized-Lululemon
Credit: Andy Jones
"I think we've got the best of what we've got at the moment," says Commonwealth Games champion
Great Britain's Lizzie Armitstead reflects on a key decision and bemoans a tactically negative race, won by Pauline Ferrand-Prevot (France)