LONDON TEAM LAUNCHES FOR SPORTS BEANS WILIER AND DE VER CYCLES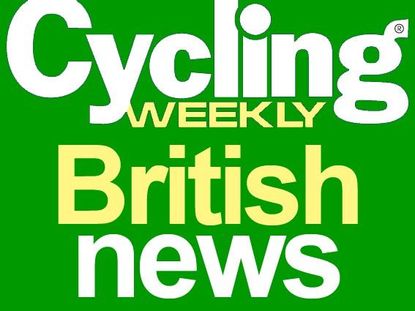 Two team launches take place in London this week, one in the sky, one on the ground.
The Sport Beans ? Wilier Cycle Racing Team launch takes off on the prestigious London Eye, for a bird?s eye view of the Capital on Friday morning. They?ve booked two pods to take riders and guests, plus a team bike, for a ride in to the sky.
Who?s who in the team? Well, among them you?ll find a Milk Race stage winner and the current national veterans road race champion. There?s the son a famous British Pro from the 70s and 80s, a tough character from Sheffield with experience of racing in Italy and Spain, and a ?hard as nails? Polish rider.
In other words: Ben Luckwell, Grant Bayton, Dave Coulson and Marcin Biglobocki.
The team opens their campaign with the Perfs Pedal Race on February 10.
The morning after (Saturday, February 2) De Ver Cycles owner Maurice Burton, the former Six-Day rider, launches his team from his Streatham High Road shop.
The De Ver Cycles men and women?s teams are raising money for two cancer charities, Breast Cancer Campaign and The Prostrate Cancer Charity.
The team jersey is a combination of pink and yellow, respectively the colours of the charities.
Burton said he was keen to support the two charities to raise awareness among the public of these two most common cancers in men and women.
Alison Walker, Corporate Partnerships Executive at Breast Cancer Campaign said:
?The money raised from these special cycling jerseys will help us to continue funding innovative world-class research into breast cancer. Huge advances have been made in breast cancer treatment over the last couple of decades but one woman in nine in the UK is still diagnosed every year. Funds raised by De Ver Cycles will help us to keep up the research momentum.?
Dougal Hawes, Corporate Partnerships Executive at The Prostate Cancer Charity said:
?We are delighted to be working with De Ver Cycles to help raise awareness of prostate cancer. Even though 35,000 men in the UK are diagnosed with prostate cancer, it is still a disease that many are unwilling to talk about. This specially designed cycle shirt is a fantastic way for De Ver Cycles to support the work of the Charity and help to raise awareness of an important men?s health issue.?
The jersey costs £30 and features the charities logos.De Ver Cycles will donate 10 per cent of each sale to each charity.
Thank you for reading 20 articles this month* Join now for unlimited access
Enjoy your first month for just £1 / $1 / €1
*Read 5 free articles per month without a subscription
Join now for unlimited access
Try first month for just £1 / $1 / €1