Madison pitches its sponsored roadies and MTB riders against each other (video)
Video is part of Madison's 40th anniversary celebrations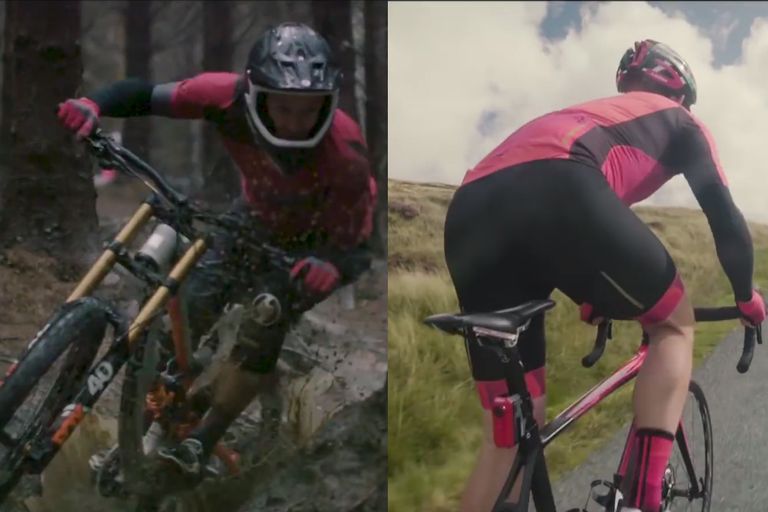 The Madison brand was founded in 1977 and has been celebrating its fortieth year with a series of events and special lines. As part of its Madison 77 celebrations, it's pitched Tobyn Horton from the Madison-Genesis pro road cycling team against Marc Beaumont from the Madison-Saracen pro downhill mountain biking team.
>>> Ten ways to improve your climbing
In a couple of challenges, they start off by climbing Bwlch-y-Groes in Wales on road bikes. They then come back down off road on downhill mountain bikes. So who does better in each environment? Watch the video to find out.
http://www.youtube.com/watch?v=K7vQ30BxUqY&feature=youtu.be
Of course, Madison is also showing off its special Madison 40 clothing brought out for the anniversary, as well as a host of other brands from the huge portfolio which it either owns or distributes.