Make Cardiff better for cyclists, say campaigners
Welsh capital should have better cycling infrastructure, say local cycle campaigners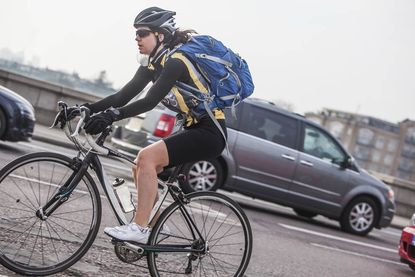 (Image credit: Chris Catchpole)
Campaigners in Cardiff want city leaders to drastically improve cycling infrastructure that mirrors other leading cities.
Citing the improvements made in London, Bristol, Leicester and American cities that all replicate Dutch-style cycleways, campaigners say that the Welsh capital must respond to its residents wishes for better cycling provision.
Operating under the website name CyclingCardiff, they say that "slow progress is being made on Cardiff's cycling infrastructure and facilities – much of which isn't suitable for children or risk-averse adults."
Cardiff Council have come under pressure from those wanting an increased focus towards cycling: "Important decision-makers in Cardiff do not cycle to work or shops, and their children are driven to school," it assumed.
News of less money spent on improving Wales's cycling facilities does not sit well with campaigners
"Decision-makers in Cardiff need to be aware of how many people want the option to cycle in Cardiff in safety and comfort, and what the required infrastructures and facilities are for citizens to have the choice to cycle in safety and comfort."
The Welsh Government is also applying pressure on the city after it set the council and itself a number of sustainable transport and health targets that cycling can help to achieve.
They would like to see secure cycle storage in residential and business areas, segregated cycle lanes and secure cycle parking.
A petition lobbying for the changes has been set up and can be viewed online.
Thank you for reading 20 articles this month* Join now for unlimited access
Enjoy your first month for just £1 / $1 / €1
*Read 5 free articles per month without a subscription
Join now for unlimited access
Try first month for just £1 / $1 / €1