Marco Pantani's parents lose high court appeal on ruling over his death
The late climber's parents push against a ruling saying his death was suicide and not murder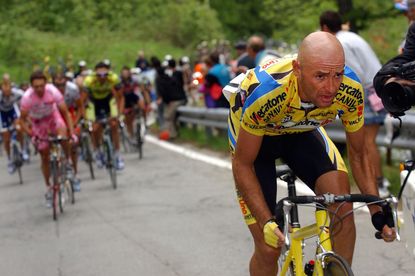 (Image credit: Watson)
Marco Pantani's parents have lost an appeal to Italy's high court, where the prosecutor argued that the 1998 Giro d'Italia/Tour de France winner was a "drug-addicted depressed champion" and not "an innocent victim of violence."
Paolo and Tonina Pantani appealed a lower court's 2015 ruling to archive a case examining whether the late cyclist fell victim to homicide instead of overdosing on cocaine, as originally ruled in 2005.
>>> Marco Pantani was not murdered, says biographer
The supreme court on Thursday, however, ruled against Pantani's parents and in favour of the two previous court decisions. In the defence, Rimini prosecutor Paolo Giovagnoli, underlined why the 2015 case should be closed.
"The issues raised, more than indicating the need of supplementary investigations to uncover elements of an un-investigated crime, tended essentially to question the correctness and appropriateness of the 2004 investigations and to cast false results on it," he said, as reported by Italian media.
"It was likely to try to erase the image of a drug-addicted depressed champion and the use of psychotropic drugs, and to create the image of an innocent victim of violence and conspiracy."
The reasoning of the judges' decision should be released in the coming week.
The Italian cyclist, clouded by drug problems on and off the bike, was the last to win both the Giro and Tour in the same year. His final victory came with the Courchevel stage in the 2000 Tour. Afterwards, he overdosed on cocaine several times before the fatal one on February 14, 2004, at the Le Rose hotel in Rimini.
His parents believe others were to blame, that perhaps men broke into his hotel room and forced him to drink water diluted with lethal amounts of cocaine. They pushed for the 2005 case to be re-examined with this new murder theory.
In nearby Forlì, a separate case opened investigating possible Mafia involvement into Pantani's explosion from the 1999 Giro d'Italia.
Pantani, in the race lead and poised to win the overall, was sent home due to high hematocrit readings that indicated EPO doping.
The Forli judge ruled insignificant evidence existed and closed the case. On Thursday, Italy's high court did the same, agreeing with the lower court's ruling. Drugs were to blame, they say, not Mafia or murderers in one of Italian cycling's most tragic chapters.
Thank you for reading 20 articles this month* Join now for unlimited access
Enjoy your first month for just £1 / $1 / €1
*Read 5 free articles per month without a subscription
Join now for unlimited access
Try first month for just £1 / $1 / €1