Mobile app to allow Glasgow cyclists to share ride data
Cyclists are urged to share their cycling routes in Glasgow as the City Council works towards improving the city's bike network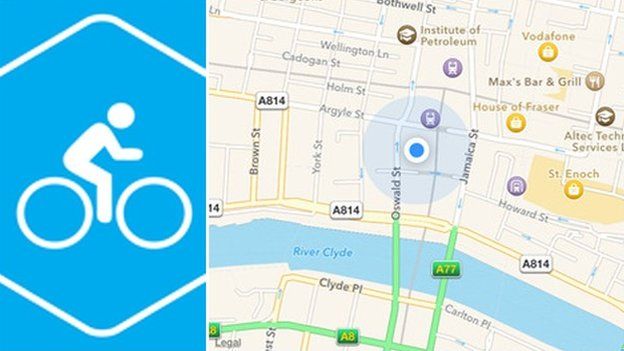 Cyclists in Glasgow are being encouraged to share their riding routes on a new mobile app as the council aims to improve the city's bike network.
Information shared on the Glasgow Cycling app will be made available for free on Future City Glasgow's website, with routes showing the distance, time taken and average speed.
Glasgow City Council leader Gordon Matheson said: "Cycling has huge mental and physical health benefits for individuals as well as environmental advantages for the city.
"The number of cyclists coming into the city has increased drastically but Glasgow City Council is keen to encourage even more people to cycle both for leisure and commuting.
"This new app will provide accurate information which will be extremely helpful when decisions are being made on where and how to upgrade or extend cycling facilities. I hope bikers will seize this chance to contribute directly to work to make Glasgow more bike friendly."
The innovative scheme is a way for cyclists and commuters to become part of the decision-making process when it comes to improving infrastructure in the city, which hosted the 2014 Commonwealth Games.
Victoria Leiper of the Glasgow Bike Station added: "It is perhaps the most pro-active thing we can do and I certainly plan to use the app every day to submit my own journeys and to encourage our customers at the Glasgow Bike Station to use it as well."
The app is available for free in the Apple store, with an Android version due to be released soon.
We round up the most useful mobile apps for cyclists: if you use an app not listed here, tell us
Struggling to take that Strava KOM? We might be able to help...