Names of riders who 'failed' bio passport to be revealed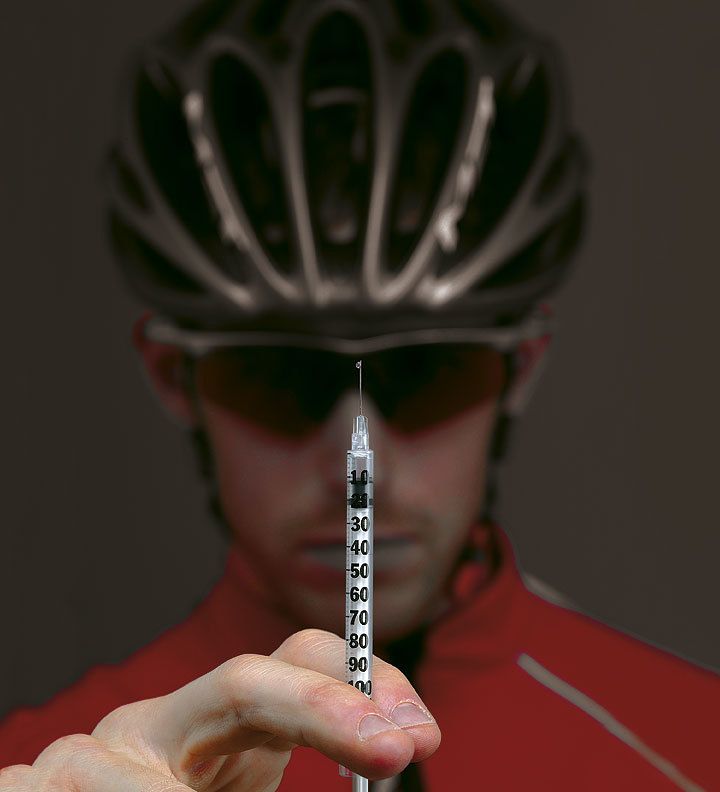 The Union Cycliste Internationale, cycling's governing body, is preparing to reveal the names of riders who have failed its 'biological passport' anti-doping programme.
The names of the riders to be prosecuted under the UCI's controversial programme are set to be released before May 9, prior to the start of the Giro d'Italia stage race.
Speaking to the Guardian newspaper, the UCI's Enrico Carpani said: "With the first case we need to be absolutely sure.
"We need to be sure we can defend ourselves in a court, so it has to be safe, reliable. So the experts are working on it, but also the legal department."
The UCI's biological passport system is used to build up a profile of a rider's blood and hormone values via regular testing. The test results are then charted to that any anomalies in a rider's values - say, an un-natural peak in haematocrit level - can be detected quickly.
In January, the UCI released a statement saying that in 2008 approximately 8,300 blood samples were collected to compile the biological passports of 804 riders.
The passport system is being run in conjunction with the more usual in- and out-of-competition blood and urine tests for banned substances.
However, since its introduction in January 2008, no rider has been prosecuted under the system despite several high-profile doping cases in the sport.
In October, the head of the UCI's anti-doping team, Anne Gripper, commented to Cycling Weekly on the apparent lack of firm results from the system: "It may look like we are dragging our heels but we are not.
"It is frustrating that we cannot yet open cases that clearly, to us, deserve to be opened, but we are being cautious and patient because it is vitally important to the future and credibility of the programme that the first cases we open are watertight. So I have been urging patience rather than rushing.
"There is no doubt it is frustrating. There have been cases where there is very strong evidence of blood manipulation and we have said 'surely we've got enough now' but we have decided to play safe and collect more data."
RELATED LINKS
January 2009: UCI responds to biological passport speculation
October 2008: Anne Gripper (head of UCI's anti-doping) interview
January 2008: UCI releases information on biological passports
October 2007: UCI announces creation of biological passports