Need for a 'dangerous cycling' law to be reviewed by British government
Government says review into cycling laws needed after "series of high-profile incidents", notably the death of Kim Briggs after colliding with cyclist Charlie Alliston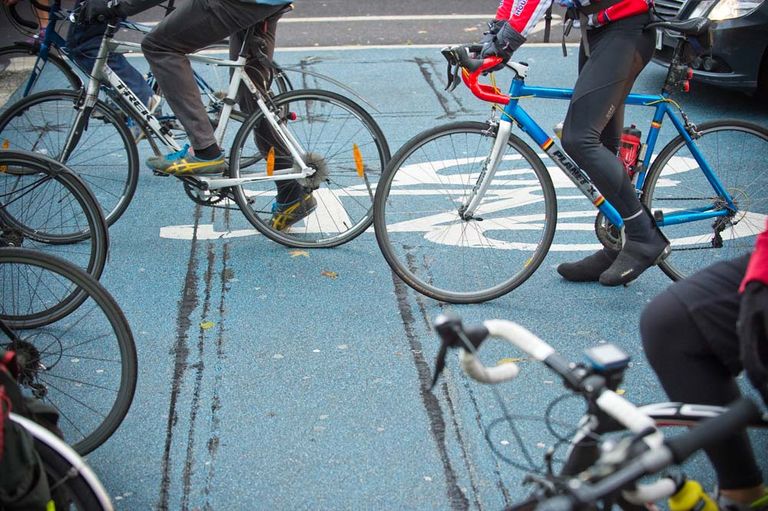 (Image credit: rupert fowler)
The British government has announced that it will review current road legislation to see whether a new law is needed for 'dangerous cycling'.
The announcement comes in the wake of the sentencing of cyclist Charlie Alliston, who was found guilty of killing pedestrian Kim Briggs. Alliston, who was riding a fixed-gear bike with no front brake, was convicted under a 'wanton or furious driving' law created in 1861.
Transport minister Jesse Norman told the BBC that road safety laws needed to 'keep pace' with the increased number of cyclists on British roads.
"It's great that cycling has become so popular in recent years but we need to make sure that our road safety rules keep pace with this change.
"We already have strict laws that ensure that drivers who put people's lives at risk are punished but, given recent cases, it is only right for us to look at whether dangerous cyclists should face the same consequences."
>>> Fixie rider Charlie Alliston handed 18-month prison sentence over death of Kim Briggs
Norman also told the BBC that other road safety laws also needed reviewing, to cover "much wider elements of cycle safety affecting cyclists and pedestrians, but also the relationships with motorists".
Cycling UK's head of advocacy and campaigns Duncan Dollimore said after Alliston was sentenced to 18 months in prison on Monday that a 'complete review' was needed for the way in which all road offences are dealt with.
"There may be further calls for new cycling offences, with increased penalties, to be included with current driving offences," said Dollimore. "Such calls are misguided, as we need a complete review of the way in which the justice system deals with mistakes, carelessness, recklessness and deliberately dangerous behaviour by all road users.
>>> Cycling could be included in dangerous driving laws as Charlie Alliston case prompts government action
"The Government acknowledged this in 2014 when announcing a full review of all road traffic offences and penalties, but we're still waiting for a full review, and even the outcome of a limited consultation launched last year.
"Those politicians and commentators who are now suggesting an extension of cycling offences might perhaps consider asking the Government why they have not progressed the wide scale review of offences and penalties they promised three years ago, which victim's families and road safety organisations have tirelessly demanded."