Netherlands considers compulsory cycle helmets for children and the elderly
A report on road safety in the Netherlands has put forward recommendations to reduce injuries and deaths on the country's roads, including mandatory helmet use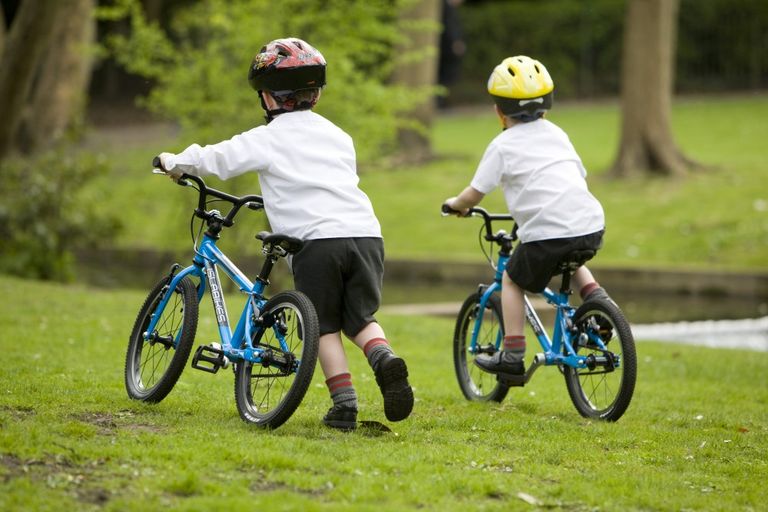 (Image credit: chris catchpole (not free))
Compulsory cycle helmets for children and the elderly are among the recommendations of a new road safety study carried out in the Netherlands.
The research was undertaken by the country's Road Safety Research Foundation (SWOV), which made a total of 18 recommendations including a crackdown on drink-driving and the introduction of better lighting for road users.
>>> 1,640 children killed or injured on British roads in 2013
SWOV's report, which suggests that mandatory helmet use for children could prevent five deaths per year, comes on the back of a drive by the Dutch government to drive down the number of people killed and injured on the roads.
By 2020, it is hoped that the number of road fatalities will be cut to 500 and that of serious injuries to 10,600, which would mark significant drops on the 2013 figures of 570 and 18,800 respectively.
Minister for Infrastructure and the Environment Melanie Schultz van Haegen announced the report's findings on Friday, but admitted that the helmet recommendation was unlikely to become law.
>>> Best bike helmets: a beginner's guide
This is not the first time in recent years that Dutch road safety campaigners have sought to highlight the particular risks posed to the more vulnerable cyclist.
In April 2013, Marco Brugmans, director of Dutch road safety institute VeiligheidNL, said: "Just like children, older people often fall. And we make children wear a helmet on their bikes."
Statistics in the UK, meanwhile, suggest that in the region of 12 children under the age of 15 per week are injured while riding a bike, and that every year around 40 are killed.