Old Street roundabout redesign 'still not safe enough' for cyclists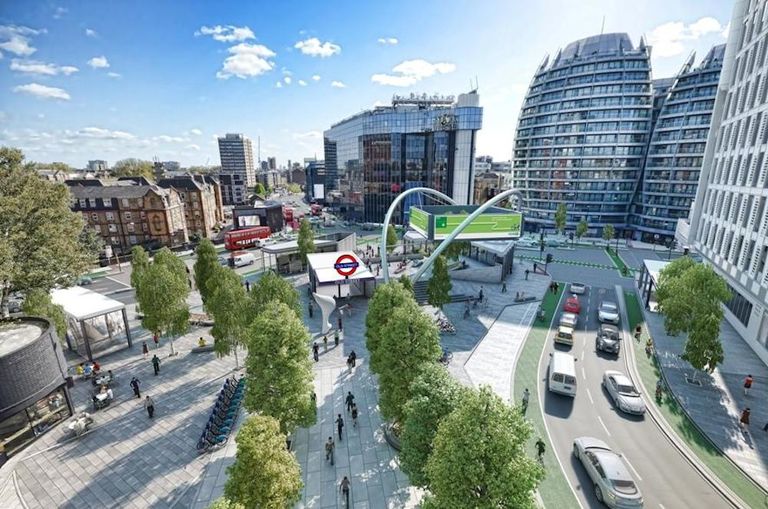 Despite a planned £25m revamp, the Old Street roundabout in North London will still not be safe enough for cyclists, according to campaigners.
The roundabout will be transformed into a pedestrian square under Transport for London (TfL) plans, but the London Cycling Campaign says the work will not go far enough.
As part of a £4bn road modernisation plan in the capital, TfL say the designs at Old Street have strong public support - but not all of it from cyclists.
Rosie Downes from LCC told the BBC: "We have concerns that the plans are not safe enough and will not provide the safe and inviting space for cycling that this location should offer."
She added: "Crossroads would make it a much simpler layout and make it easier to provide protected space and improve the area for pedestrians and cyclists."
In the consultation, TfL figures showed that one third of the rush hour traffic on the roundabout was made up by cyclists, with bosses claiming the redevelopment will reduce accidents in the area.
>>> London Mayoral hopeful admits he doesn't feel safe cycling in capital
Leon Daniels, managing director for surface transport, said: "The plans will mean real safety improvements for pedestrians and cyclists, who are currently involved in 80% of all accidents at Old Street."
Work is set to start on developing the roundabout in 2016.