ParaCycling World Cup to visit South Africa
Final round of the UCI Paracycling World Cup will visit Pietermaritzburg, South Africa, in September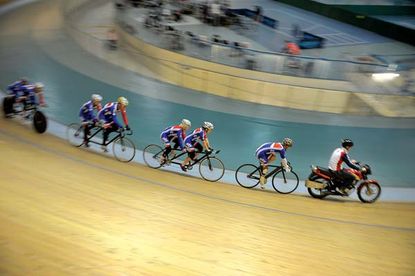 South Africa is to host another major cycling competition this year as its global appeal as a cycling venue increases.
Following on from January's African Continental Track Championships, the first to be held in 14 years, the country has been awarded the prestige of hosting the final round of this year's ParaCycling Road World Cup.
Pietermaritzburg, in the east of the country, is the host for the round taking place from September 11 to 13.
It is the first time that the World Cup has included four events, with last year's World Cup series only including an event in Italy and Spain.
>>> Still more for UCI to do in support of ParaCycling, says Cundy
The opening round will be held in Maniago, Italy (June 5-7), followed by Yverdon-Les-Bains, in Switzerland (July 24-26). Elzach, in Germany, will host the penultimate round (July 24-26) before the world's best ParaCyclists head to South Africa for the final, possibly crucial, round.
The South African round will also be the first event after the 2015 World Championships so is likely to see emerging riders given their debuts if competition winners are all but confirmed.
Competitions on the race schedule include handbike, tandem and tricycle races, and races dependent on cycling class where riders race on conventional bikes fitted with minor adaptions.
Thank you for reading 5 articles this month* Join now for unlimited access
Enjoy your first month for just £1 / $1 / €1
*Read 5 free articles per month without a subscription
Join now for unlimited access
Try first month for just £1 / $1 / €1