PLOWMAN CRAVEN SURVEY SITE FOR HILLINGDON BANKED TRACK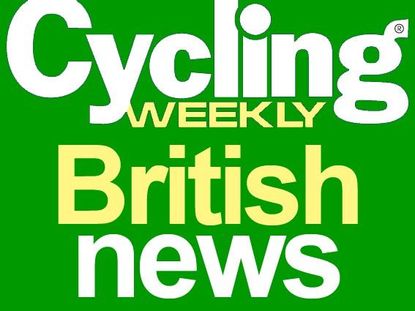 DREAMS of building a 250-metre banked training track alongside the Hillingdon road circuit, at Hayes, West London, may yet become a reality, thanks to the Plowman Cravens racing team!
The track would act as a feeder for the London Olympic velodrome as well as providing a replacement for the much-loved Paddington track in Maida Vale, demolished some years ago.
The first crucial step in this process was to survey the site.
This is where Plowman Craven stepped in. Not their illustrious team of riders, who include Olympian Tony Gibb, but another professional arm of the organisation.
Sponsors Plowman Craven are surveyors, and the team which descended on Hillington came
equipped not with bikes but with poles and theodolities.
And as friends of cycling, the firm did the work at a very favourable price, to the delight of Hillingdon Users chairman, Stuart Benstead, who explained.
?These aspirations are, at the moment, just aspirations and the users group is realistic that this is a Green Belt site and even more realistic about the difficulties in raising the necessary funds.
?We are fortunate, however, at this starting point in having the very professional support of a leading architect, Christopher Richards RIBA, as our project manager, and importantly also a user through the London Nordic Ski Club. Now we can call on the Plowman Craven organisation to measure the site up at the highest standards, considering the worldwide status of the firm.?
Besides a banked track, Hillingdon hope to get planning permission for a club hut, and short link roads to create two smaller road circuits for coaching different youth groups. ?Hillingdon is a fantastic facility,? says Tony Gibb. ?London is in desperate need of more circuits like it, especially with Eastway gone. Linking it to the Olympic Velodrome is just the sort of joined-up thinking cycling needs, but it is also important to have a good facility in west London to balance all the Olympic development in the east.?
Thank you for reading 10 articles this month* Join now for unlimited access
Enjoy your first month for just £1 / $1 / €1
*Read 5 free articles per month without a subscription
Join now for unlimited access
Try first month for just £1 / $1 / €1
Keith Bingham joined the Cycling Weekly team in the summer of 1971, and retired in 2011. During his time, he covered numerous Tours de France, Milk Races and everything in-between. He was well known for his long-running 'Bikewatch' column, and played a pivotal role in fighting for the future of once at-threat cycling venues such as Hog Hill and Herne Hill Velodrome.