Police in hunt for 'morons' who tied string across a street at neck height
Hampshire Police are investigating an incident in which a piece of thick string was tied at neck height across a road in Totton, proving potentially dangerous for cyclists and motorcyclists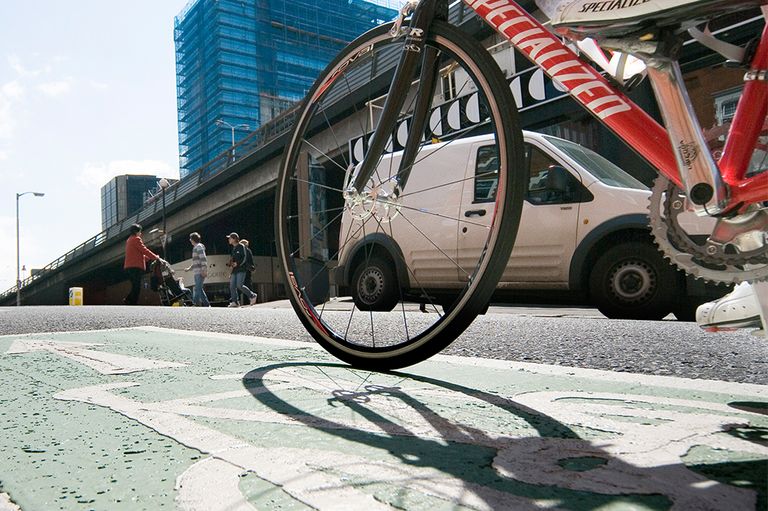 Police are on the hunt for those responsible for tying a potentially deadly piece of string across a road at neck height in Totton, Hampshire, during the early part of October.
The string was tied between two lampposts on either side of the street, with police saying that it was put up between 9pm and 10pm when visibility would have been difficult.
Local councillor Chris Lagdon responded by the incident by labeling the perpetrators as 'morons.'
"The morons responsible must be tracked down by the police and made to face the full force of the law," he told the Daily Echo.
"As a motorcycle rider myself I know how dangerous something like that can be. It was an atrocious thing to do and I'm absolutely disgusted that an incident of this sort has occurred in Totton."
Mog Morrison, who heads-up the New Forest Motor Cycle Action Group, said that collision with the string could have caused serious injury and been potentially fatal.
She said: "If this was some sort of prank involving youngsters I hope the police or their parents take them to one side and educate them about the potential consequences of their actions. A cyclist or motorcyclist could have lost control and ended up on the ground.
"Depending on the tension of the string and the speed at which they were travelling, they could have suffered a very serious injury – a broken neck at least. This sort of thing has killed people in the past."
In March 2014, two teenage girls were arrested in Merseyside for a similar offence. The girls tied a rope across a promenade that brought down a 23-year-old female who was cycling home.
She suffered cuts and bruises to her throat, as well as concussion from where she had landed on her head. The two girls were later arrested on suspicion of assault.
If you've got any information about the incident in early October, you can contact Totton police on 101.
Communications giant Orange joins growing business support for planned Cycle Superhighways across the capital
Richard began working with Cycling Weekly in 2013 alongside the then web editor, Nigel Wynn. Taking over as digital editor or Cycling Weekly and mbr in 2014, Richard coordinates site content and strategy with the team.