Raleigh team strengthened with signing of Fleeman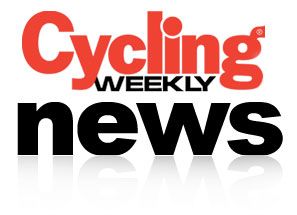 Team Sky want to win the Tour de France in five years, well Team Raleigh have already done it. That's the baggage their newly-announced continental team drags with it, but it also forms the sense of purpose and place that will drive the project.
Raleigh dipped their toes into racing in the last couple of years, and in 2009 they had a presence in Premier Calendar races, but the plan now is to shoot for a whole new level. After getting to know each other on a weekend of team building activities the Raleigh riders travelled to the company's Nottingham headquarters, where managing director Mark Gouldthorp assured them, "This is a serious effort by Raleigh to get back where we were. We have the will and the resources to do it too."
The team's ambitions are modest for 2010, but Gouldthorp stressed that a budget was in place to, "Build quickly over the next three years." Any doubt about the sincerity of that was displayed when Raleigh heard, just prior to their first team meeting, that ex-Cervelo rider Dan Fleeman's negotiations with an Italian team were floundering. Even though the team was complete at that stage, the extra money was found and Fleeman signed without delay.
As Gouldthorp explained: "This is a serious project. British cyclists are the best in the world, but where is Britain's best known bike manufacturer? We have let the likes of Cervelo and Specialized get a lead, but we have the history. Eventually the ambition is to get the Raleigh name back to the top of world cycling, like we were in the seventies and eighties. We will need other partners for that, and I don't know who they are at the moment, but they will be found."
Raleigh's plans come over as a bit last minute, which considering the project is just a few months old isn't a criticism. The team will make their presence felt in the UK next year, especially in the hillier Premier Calendars with talented climbers like Daniel Shand, Liam Holohan and German rider Julian Ramler to back up Fleeman. Expect Fleeman and Tom Barras to perform in the Tour Series too. There are also plans to ride some foreign stage races in preparation for their year one objective of riding the Tour of Britain.
"Things are unfolding all the time," directeur sportif Chris Truett told Cycling Weekly. "You wouldn't believe the enquiries we've had from good foreign pros wanting to ride for Raleigh, or from the different Raleigh companies abroad who want to race there."
Fleeman; last minute signing
Related links
Team Raleigh squad announced
Thank you for reading 20 articles this month* Join now for unlimited access
Enjoy your first month for just £1 / $1 / €1
*Read 5 free articles per month without a subscription
Join now for unlimited access
Try first month for just £1 / $1 / €1