Are the roads more dangerous than they used to be?
Data reveals an interesting insight into how safe it is to cycle on UK roads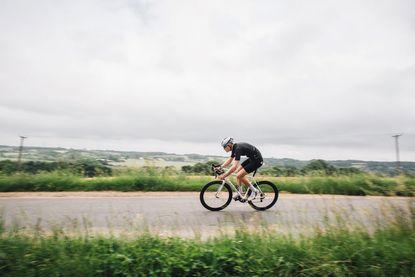 After the recent high-profile deaths of former Giro d'Italia champion Michele Scarponi and former MotoGP champion Nicky Hayden, along with Chris Froome being knocked off his bike by a motorist, the obvious conclusion is that the roads are becoming more dangerous for cyclists.
>>> Cyclists' safety at risk from drivers who escape the law, finds 'truly shocking' inquiry
The above incidents all happened abroad and according to Chris Boardman, policy adviser with British Cycling, the figures in the UK are "statistically pretty flat.
"There has been a slight rise in casualties and killed and seriously injured riders. The most important point is that people don't feel it is as safe as it was," he said.
According to government figures the number of cyclists being killed or seriously injured in Britain has not changed much since 2010, though the 3,430 incidents recorded during the first eight months of 2016 was 35 per cent up on the annual average between 2005-2009.
Over a similar period the number of people cycling hasn't risen much, but the total distance cycled has increased around 23 per cent between 2006 and 2016.
These statistics would seem to indicate that, broadly speaking, cycling is as safe as it was a decade ago.
Watch: How to ride at night
Roger Geffen, policy director at Cycling UK, says the figures aren't conclusive as there has been a lot of fluctuation in the last decade, but that before this there was a consistent improvement that we're no longer seeing.
This gives him cause for concern.
"Generally road safety has not been improving for all road users since around 2008-9," he said.
Both Boardman and Geffen pointed to a decline in road policing — it has almost halved between 2004-05 and 2015-16 — as a factor that may result in cyclists feeling less safe.
"There is more traffic on the roads than ever before so you will inevitably get more friction," Boardman said. "You can certainly see it in London.
It's quite something to watch when you don't live in a major city. That lack of road policing is only going to go one way… cyclists run through red lights because they can."
CW readers have their say
We asked CW readers on Facebook for their views on this ongoing safety debate
Mark Micallef: "Thank the mass-media for manufacturing the 'cyclist versus motorist' mentality that has led to greater intolerance and more dangerous roads; all so they can sell a few papers."
David Hill: "I'm not convinced roads are more dangerous for cycling and don't see any stats to support that. There are more cyclists on the road and perhaps other road users are more intolerant of cyclists. What there is, is more coverage and hype surrounding the dangers of cycling and accidents/near misses — perhaps we are now just more aware of the dangers."
Rob Stewart: "Roads are so much busier now in the UK, cars tend to be bigger and there is a constant tension between cyclists and motorists which seems to be growing worse each year."
Giles Begley: "As an HGV driver and an instructor I feel there is a huge lack of education for any road user to help them understand and respect each other's space and what it means to each of us on a personal level.
I cycle frequently on all road types and have witnessed first-hand the good and bad in all road users, from pedestrians to HGV drivers. Until we can educate people through training or even starting in schools to raise awareness of the importance of respect and space for everyone on the road then things will only continue to get worse."
Thank you for reading 10 articles this month* Join now for unlimited access
Enjoy your first month for just £1 / $1 / €1
*Read 5 free articles per month without a subscription
Join now for unlimited access
Try first month for just £1 / $1 / €1
Having trained as a journalist at Cardiff University I spent eight years working as a business journalist covering everything from social care, to construction to the legal profession and riding my bike at the weekends and evenings. When a friend told me Cycling Weekly was looking for a news editor, I didn't give myself much chance of landing the role, but I did and joined the publication in 2016. Since then I've covered Tours de France, World Championships, hour records, spring classics and races in the Middle East. On top of that, since becoming features editor in 2017 I've also been lucky enough to get myself sent to ride my bike for magazine pieces in Portugal and across the UK. They've all been fun but I have an enduring passion for covering the national track championships. It might not be the most glamorous but it's got a real community feeling to it.