ROCK RACING TO THE TOUR OF BRITAIN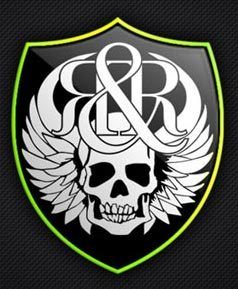 THE American Rock Racing team will start this year?s Tour of Britain, according to an official press release sent out today.
The team owned and managed by fashion magnate Michael Ball, is the latest international addition to the race, after the announcement that Team Columbia and Barloworld will be riding.
They will be joining the elite British teams Rapha-Condor-Recycling, Plowman Craven and Pinarello RT in the eight-day stage-race, which runs from 7th-14th September.
Amongst the provisional line-up for the American squad is top sprinter ?Fast? Freddie Rodriguez and Lance Armstrong?s former domestiques Victor Hugo Peña and Tyler Hamilton.
According to Tour of Britain Technical Director Mick Bennett, "the team will no doubt be bringing the same rock and roll feel to the Tour of Britain that they have been doing to races in America so far this season."
Rock Racing attracted most of the publicity at this year?s Tour of California for their scantily clad female supporters, their garish kits and their Rolls Royce team cars. Mario Cipollini even re-emerged from retirement to ride the race for Rock, before a rather acrimonious separation.
However, this news begs the very simple question, ?why??
The Tour of Britain, re-established in its current format in 2004, has been growing every year and is enjoying increasing popularity due to intelligent marketing and the appearance of some top riders.
The Tour could undoubtedly do with some extra publicity, and is likely to ride a wave of popular success on the back of the Tour de France and the Olympics this year, but does it really need Tyler Hamilton riding?
Tyler Hamilton, remember, received a two-year ban for blood doping in 2004 and was mentioned as a client of Dr. Fuentes in Operacion Puerto. Also mentioned were Oscar Sevilla and Santiago Botero: both Rock Racing riders, who may also line up for the British Tour.
The Tour of California took the step of banning all three riders from its race this year and it is unclear why the Tour of Britain has not yet done the same.
The Tour of Britain could certainly do with some extra publicity but the old adage that any publicity is good publicity, is not always a valid one.
Thank you for reading 20 articles this month* Join now for unlimited access
Enjoy your first month for just £1 / $1 / €1
*Read 5 free articles per month without a subscription
Join now for unlimited access
Try first month for just £1 / $1 / €1