Row grows over Sheffield's absence from Government cycling funding
Councillors are blamed for not applying for 'cycling ambition city' status, but they say the application process was 'unworkable'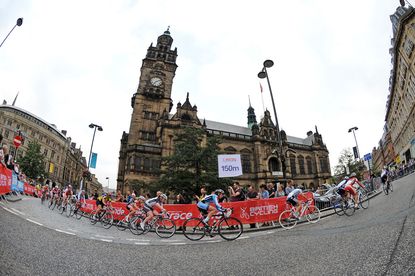 With Sheffield missing out on a share of the £214m of Government funding for cycling, councillors are claiming the city did not have the chance to apply for the money.
Eight cities across England were awarded 'cycling ambition city' status, entitling them to part of the government pot to improve their cycling infrastructure, but Sheffield, who hosted a stage of the 2014 Tour de France, was not selected.
But, according to the Sheffield Star, unlike 'city regions' such as Newcastle and Bristol, Sheffield is not a single urban mass, meaning a cohesive bid was 'unworkable'.
Councillor Leigh Bramall told the Star: "There was no opportunity for us to bid for this funding.
"We would have welcomed the opportunity to make improvements to our cycling network based on the extensive review we conducted into cycling but the Government has not given us this opportunity."
The Government funding was announced by Deputy Prime Minister Nick Clegg in Bristol yesterday, with the Liberal Democrat leader, who is MP for Sheffield Hallam, claiming the Labour-run council "didn't even enter Sheffield into the race".
Sheffield recently came bottom of cycling charity CTC's league table of Space for Cycling campaign support, with just 11% of councillors supporting the scheme.
Cycling campaigner Matt Turner, of Hillsborough, also told the Star: "I think this motion is more important than ever now that a pot of cash for cycling has been announced and Sheffield received none.
"We didn't get a penny which backs up comments that Sheffield is falling behind other cities."
Chris Boardman was speaking at a cycling summit in Bristol where Nick Clegg announced the Government's £214m investment in cycling
The Government's £214m investment in cycling is described as an 'interim victory' by cycling charity CTC, but they will still
Thank you for reading 20 articles this month* Join now for unlimited access
Enjoy your first month for just £1 / $1 / €1
*Read 5 free articles per month without a subscription
Join now for unlimited access
Try first month for just £1 / $1 / €1