Strava has just launched a new update, and some users really, really don't like it
Good luck to those running the Strava Support social media accounts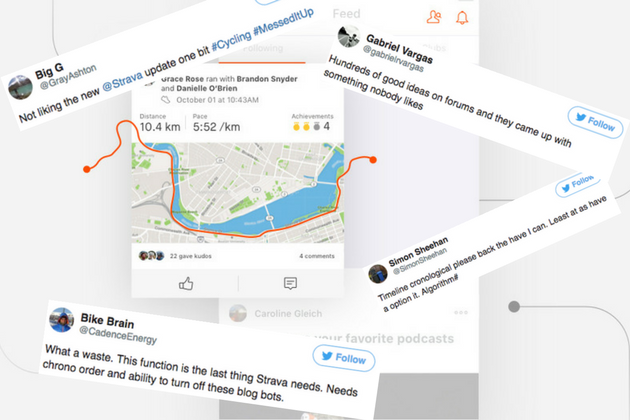 Like disc brakes on road bikes and skinsuits in road races, it's fair to say that Strava's new design hasn't been universally welcomed after being rolled out at the start of the week.
That meant that the unfortunate people having to staff the Strava Support account on Twitter were made to earn their Christmas bonuses, as the tweets started to flood in with people's opinions on the new look and features.
One of the major new features of the new Strava design is to enable riders to share posts...
... which it's fair to say was not universally welcomed...
... and a few people pointed out that there were other ways to do this online.
There was also a new look for the website, which seemed to go down a little better.
However the biggest issue that many people had was that the activity feed no longer appears in chronological order, which prompted a fair few tweets...
with the update not getting the approval of the Big G.
Runners also weren't happy about the back-to-front pace graph.
The good news is that Strava is running a survey to get user feedback on the changes.
Although we wouldn't like to be them looking at the results...