T-MOBILE RELEASE SINKEWITZ FROM CONTRACT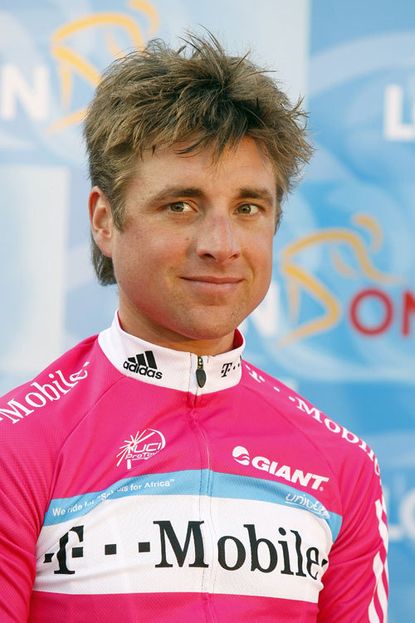 The T-Mobile cycling team this morning announced they have released rider Patrik Sinkewitz from his contract following his positive test for testosterone.
Sinkewitz has not asked for his B-sample to be analysed, which according to company spokesman Christian Frommert, indicates a 'clear-cut doping case'.
Head of sports management Rolf Aldag said on the team?s website; ?He broke his commitment to us, and these are the consequences. Of course the doping positive came as a shock to us, but is shows the effectiveness and importance of our internal testing and NADA?s testing.?
Sinkewitz (26) failed a German Anti-Doping Agency out-of-competition test on June 8 when on a team training camp in the Pyrenees. The positive was announced shortly after he left the Tour after stage eight to Tignes, following a collision with a spectator.
The positive test was the catalyst for German broadcasters ARD and ZDF to pull their Tour coverage. The terrestrial channels pay tour organisers ?23m in TV rights but had been threatening to stop their coverage if any more drug scandals broke.
The positive test has also forced T-Mobile to rethink their ?15m sponsorship deal. The team restructured last year under the management of Bob Stapleton and Rolf Aldag and their athletes are governed by some of the strictest regulations in sport.
But Sinkewitz?s positive, that followed a spate of confessions from riders in the 1996 Team Telekom (T-Mobile?s predecessor) Tour squad, has forced T-Mobile to once again rethink their investment.
A decision is expected on or by August 10.
Thank you for reading 5 articles this month* Join now for unlimited access
Enjoy your first month for just £1 / $1 / €1
*Read 5 free articles per month without a subscription
Join now for unlimited access
Try first month for just £1 / $1 / €1