THE CYCLE SPORT CHRISTMAS QUIZ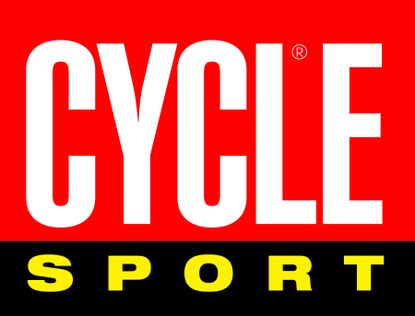 Get The Leadout Newsletter
The latest race content, interviews, features, reviews and expert buying guides, direct to your inbox!
Thank you for signing up to The Pick. You will receive a verification email shortly.
There was a problem. Please refresh the page and try again.
Fortify yourself for Cycle Sport?s annual quiz, brought to you this festive season by a crack panel of our most fiendish crew members.
The quiz was published in the January 2008 issue of Cycle Sport out now. Answers will be in the March issue, on sale in the New Year.
Good luck ? and make sure you check out next month?s Cycle Sport to see how you did.
Swipe to scroll horizontally
ROUND 1: GENERAL KNOWLEDGE
Alasdair Fotheringham tests your memory for facts and figures
1. Robert Millar was the last ride to cross the Col de Bonette Restefond (back on the Tour route in 2008) at the head of the Tour in 1993. But who was the last rider he dropped en route to the summit?
2. How long have time bonifications been used in the Tour?
3. Who was the first Kazakh pro to win a stage race in Spain?
4. What alternative employment has Manolo Saiz found following the Operacion Puerto scandal?
5. Who is Cadel Evans?s favourite cartoon character?
6. Who could have established an all-time record for Paris-Tours wins had he prevailed this year?
7. Which ProTour team took its first ever podium place in a major tour this year?
8. Which ProTour race saw riders sheltering in kennels, under trees and even under diggers during a freak hail storm this year?
9. Why did Tom Boonen fall off in the Tour of Flanders?
10. Which ProTour team took their first win of the season in a race in Portugal?
Swipe to scroll horizontally
Chris Sidwells asks if you know your Mont Faron from your Monte Zoncolan
11. In which French town is Mont Faron located?
12. Where is Paddestraat?
13. As well as being the location of the most notorious stretch of cobbles in Paris-Roubaix, Wallers-Arenberg was part of the setting for a famous novel by Emile Zola? What was the novel called?
14. Which Liège-Bastogne-Liège climb shares its name with a corner on the Spa Francorchamps F1 motor racing circuit?
15. What is the name of the main mountain range that the Tour of Romandy uses?
16. The 2007 Giro d?Italia climbed the Monte Zoncolan. Which of Italy?s neighbouring countries is the Zoncolan closest to?
17. The 2007 Tour de France climbed the Col de Marie Blanque. What saucy connection does this climb have?
18. The 2007 Tour of Spain climbed to the Ordino-Arcalis ski station. In what country is Ordino-Arcalis?
19. What is the name of the finishing straight of Paris-Tours?
20. In which town does the most iconic climb of the Tour of Lombardy, the Madonna del Ghisallo, start?
Swipe to scroll horizontally
Edward Pickering asks you to unravel the following ProTour riders? names
21. His rumor ? EPO cheat (10,6)
22. Berserk lout (4,7)
23. Model onanist (3,9)
24. Shameless cranium (7,9)
25. I opt to lie ? ban (5,7)
26. Chased platonic arse (10,8)
27. Sly DNA check (4,7)
28. Lamentable run (6,7)
29. I?m a roaster (5,5)
30. Lacked mileage (7,6)
31. Drug-fried zero (4,9)
32. Stronger bike (6,6)
33. Got Alzheimers (6,7)
Swipe to scroll horizontally
Stephen Farrand wants to know who said what
34. ?I never doped. My pink jersey is clean.?
35. ?Before the Tour of Flanders I?m so mentally strong that I already know my rivals look at me and are demotivated.?
36. ?I like the nickname Tony Montana.?
37. ?I know I?m fast in a sprint.?
38. ?Bradley Wiggins is a lovely guy but that haircut just isn?t him. Maybe he?s just taking the piss out of us??
39. ?I?m not afraid to say my dogs? names are Pinco and Pimpa.?
40. ?It?s an ideal moment to go out on top.? (before changing his mind)
41. ?My team is dead last in the ProTour classification and you know what? I couldn?t give a toss.?
42. ?I grew up in 1998, sure, but why on earth should we all be tarnished with the same brush?
43. ?Maths suggests I can win the Tour, normally, but hey, what?s normal about bike racing?
44. ?I am not, have not been, and will not be, in Operacion Puerto.?
Swipe to scroll horizontally
ROUND 5: YOU ARE THE COMMISSAIRE
Lionel Birnie tests the blazer in all of us with some multiple choice questions about the rules.
45. A rider boasts to the press that he recently won a tidy sum betting on Damiano Cunego to win the Tour of Lombardy. What do you do?
a) Congratulate him on his gambling acumen
b) Ask him to email you his tips regularly so you can cash in too
c) Point out that betting on cycling is banned and explain that he has just let himself in for a fine of between 2,000 and 200,000 euros and/or a suspension of between eight days and a year. Ouch
46. A rider from your town that you?ve known since his junior days has just scored a pro contract with a ProTour team. Delighted, he comes over to show you the paperwork. You catch sight of the figure on the bottom line. The salary is 15,000 euros a year. Do you?

a) Remind him that he still owes you a grand for all that coaching you gave him when he was a kid

b) Explain that as a neo-pro the minimum wage for ProTour riders is 24,000 euros a year (rising to a minimum of 30,000 euros after that)

c) Joke that on that salary he won?t be moving out of his parents? place any time soon
47. Because of a protest over the standard of hotel accommodation and length of transfers, the riders were on a go-slow for most of the day, racing only the final 10 kilometres. The average speed was just 32 kilometres per hour for the predominantly flat stage, and they are more than 90 minutes behind schedule. Do you?
a) Reduce or withhold the prize money for the stage and scrap all UCI points on offer to the winner
b) Apologise to the mayor of the town for the embarrassment and offer to refund the money the local authority has paid to host the stage
c) Ring ahead to that evening?s hotels and tell them to use all their itchiest, scratchiest bed linen for the riders? rooms
48. You follow a rider in a mountain time trial stage of the Tour de France and immediately notice he?s not wearing a helmet of any kind. Do you?

a) Thumb through the rule book, rubbing your hands with glee at the prospect of hitting him with a massive fine

b) Get his team car to pull alongside him and force him to put on a helmet, penalising him 10 seconds for every kilometre he rode without head protection

c) Pull alongside him yourself and force him to abandon the race

d) Let it go, riders are permitted to compete in mountain time trials without helmets (as long as helmets are not mandatory under the host country?s law)
49. A pro team has two major sponsors, one Dutch, one Spanish. When in Spain the team competes under the name of the Spanish company, when in Holland under the Dutch name. Is this allowed?
a) Yes, as long as both names are registered with the UCI
b) No. The team must stick to the same name regardless of where it?s competing
50. A stage race finishes with a time trial stage. The first two riders overall are split by just two seconds. The race organiser has failed to provide the leader with a yellow skinsuit and is insisting he wears the regular yellow jersey ? a particularly baggy garment - and his trade team shorts. The leader is furious at being unable to wear aerodynamic clothing, arguing it could cost him the victory. He approaches you for clarification. Do you?

a) Tell him to stop being such a baby. Back in the 30s riders had to carry inner tubes round their shoulders ? do you think they gave a monkeys about being aerodynamic?

b) Sympathise but explain he has to wear the yellow jersey but perhaps he can modify it with safety pins to tuck it tighter to his body

c) Even though he?s the leader of the race, allow him to wear his trade team skinsuit instead of the yellow jersey
51. The Giro d?Italia is about to start. Each team is made up of nine riders. On the eve of the race a team suffers a bout of food poisoning and four riders have to pull out. Despite their efforts, the team is unable to call up any replacements in time, leaving only five fit and available riders.
What do you tell them?
a) Tough luck. You need a minimum of six to start
b) Get the least unwell rider to ride the prologue, meaning the squad starts with six, even if it means he cannot continue on stage one
52. A group has a ten-minute lead on the peloton when you get reports of a farmers? protest further up the course. Farmers angry at a cut in subsidies for goose liver pate production have completely blocked the road with a gaggle of angry, hissing geese.

Which of the following can you do?

a) Change the course to avoid the obstacle completely, neutralising the race as it makes it detour
b) Declare the stage null and void and tell everyone to get in their cars and drive to the finish
c) Squeeze past the geese, then continue racing and let the result stand
d) Restart the race or stage after the incident, taking into account the time gaps
53. A rider abandons a race as it passes a couple of kilometres from an airport. What do you do?
a) Insist he gets in the broomwagon and rides to the finish
b) Allow him to get in the second team car and go to the airport, if that?s what he and his team agree to do
54. A rider from a small team with an enthusiastic, media-savvy manager is about to score their first big win. A TV reporter on a motorcycle pulls alongside the team car to broadcast a live interview with the manager. Do you?

a) Honk your horn furiously and insist the interview is stopped immediately

b) Let it carry on
55. A rider crashes in the prologue of a major stage race, breaking his bike and badly cutting his leg. He is a few kilometres from the finish and is unable to finish the course. Instead he gets in his team car and is taken to hospital for treatment. However, overnight his condition improves significantly and next morning he is down on the start line. A few rival riders protest to you, saying he should not be allowed to start.
Do you?
a) Let him start the stage
b) Kick him out
c) Make him ride the prologue course in the morning before the start of stage one before allowing him to continue in the race
Swipe to scroll horizontally
ROUND 6: OBSERVATION ROUND
Simon Richardson has been scouring Cycle Sport to test whether you?ve been paying attention this year.
56. Which rider backed himself to win the Tour of Flanders, Ghent-Wevelgem AND Paris-Roubaix in CS?s Peloton Pundit this year?
57. What was Leif Hoste?s answer when asked why he left Discovery Channel for Predictor-Lotto?
58. What sport did Peter Van Petegem show a talent for before he became a cyclist?
59. Which team walked away from this year?s Tour with the least prize money this year ? and for a bonus how little did they win?
60. Cycle Sport named its dream all-time, all-British Tour de France team. Who was in it ? and who was the notable omission?
61. Where were the British ANC-Halfords team when they heard they had been selected to ride the 1987 Tour de France?
62. What was the maximum time gap Bradley Wiggins got during his epic 190km solo break during stage six of this year?s Tour?
63. There were eight sprint stages of this year?s Giro d?Italia. How many were marred by crashes during the final kilometres?
64. Which team has won the most races this year, and how many? And which team has won the fewest races?
Thank you for reading 20 articles this month* Join now for unlimited access
Enjoy your first month for just £1 / $1 / €1
*Read 5 free articles per month without a subscription
Join now for unlimited access
Try first month for just £1 / $1 / €1
Get The Leadout Newsletter
The latest race content, interviews, features, reviews and expert buying guides, direct to your inbox!
Founded in 1891, Cycling Weekly and its team of expert journalists brings cyclists in-depth reviews, extensive coverage of both professional and domestic racing, as well as fitness advice and 'brew a cuppa and put your feet up' features. Cycling Weekly serves its audience across a range of platforms, from good old-fashioned print to online journalism, and video.