The sunglasses-saving device that you never knew you needed
This Kickstarter project is definitely a decent idea, but will it ever catch on? Not at this price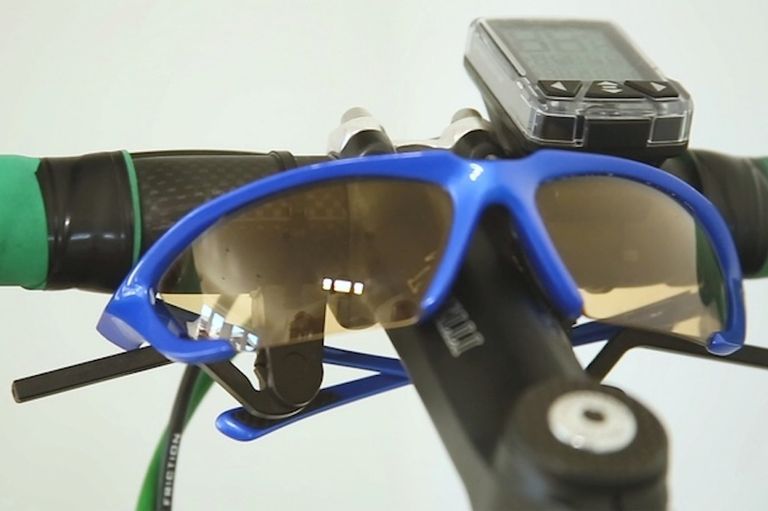 Stashing your sunglasses while on the move can be a tricky task, potentially ending with you dropping your expensive shades to the tarmac.
Utah residents Lee Rosenblatt and Kenneth Acklin have obviously experienced that pain all too many times, as they've designed a device that allows you to safely place your glasses on your stem when you don't need them.
>>> Oakley Radar EV sunglasses
The plastic device sees the arms fold around the stem and holds them tightly in place, saving you the faff of hanging them on your zip, or trying to place them in those handy holes in your helmet.
The device looks pretty simple - two bits of shaped plastic that attach to your handlebars on either side of the stem using cable ties. When the arms of the glasses are placed through the plastic they are pushed together to hold them in place.
>>> Adidas Evil Eye Half Rim sunglasses
Now, the price is a bit of a stumbing point. $25 will get you one of the Shade Vise devices - pretty steep for two bits of plastic, but if you are really attached to your sunnies, this could be your new best friend.
Check out the Shade Vise Kickstarter page here. They're some way off their target of $18,000 with just nine days left, so your donations could make the difference.