Tour de Yorkshire Cycletta welcomes legend's daughter
Denise Burton-Cole, bronze medallist in the 1975 world individual pursuit, will compete in the 50km sportive on May 3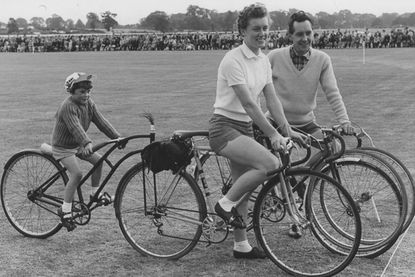 The inaugural Tour de Yorkshire Cycletta will feature the daughter of Beryl Burton OBE after Denise Burton-Cole, herself a top-level cyclist, confirmed her participation.
Yorkshirewoman Burton, a member of the British Cycling Hall of Fame, won around 100 national championships, as well as racing alongside her daughter at the 1972 world championships.
The family tradition in the sport does not end there either, with Burton-Cole's own daughter Anna joining her at the Cycletta.
"I am absolutely delighted to be taking part in this event," said Burton-Cole.
"It is fantastic for Yorkshire to have an international cycle race and for a mass participation women's event to run alongside it on the last day is terrific. I can't wait to be part of it."
The sportive, held along the route of the Tour de Yorkshire and organised by sports event company Human Race, has already attracted nearly 300 entrants.
More information on the ride can be found at letour.yorkshire.com/tour-de-yorkshire/sportive
Thank you for reading 20 articles this month* Join now for unlimited access
Enjoy your first month for just £1 / $1 / €1
*Read 5 free articles per month without a subscription
Join now for unlimited access
Try first month for just £1 / $1 / €1