Tour de Yorkshire start and finish towns revealed
Bridlington, Leeds, Scarborough, Selby, Wakefield and York will all play a part in the inaugural Tour de Yorkshire in May 2015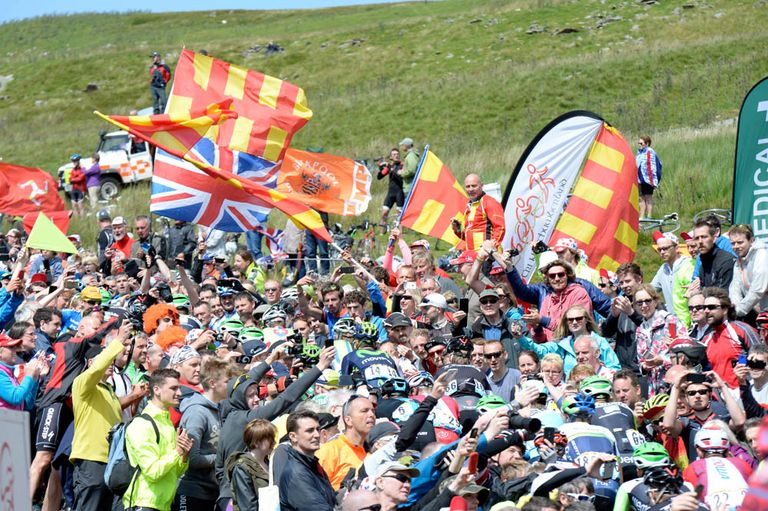 (Image credit: Graham Watson)
The towns that will host the start and finish of the three stages of next year's inaugural Tour de Yorkshire were announced on Monday.
Bridlington, Leeds, Scarborough, Selby, Wakefield and York are all on the list for the UCI 2.1-ranked race that runs from May 1-3 2015 and is organised by the same company behind the Tour de France, Amaury Sport Organisation (ASO).
Yorkshire hosted the Grand Depart of the 2014 Tour, and the Tour de Yorkshire is hoping to become established as a lasting legacy of the big race's visit to the area.
Yorkshire's three-day Tour de France legacy event to pay a visit to the north and east of Yorkshire
"I am delighted we are returning to Yorkshire where we saw the grandest ever Grand Départ for the Tour de France," said Tour director Christian Prudhomme. "It is clear the people of Yorkshire are passionate about cycling and we can't wait to bring them this new race."
Gary Verity, chief executive of Welcome to Yorkshire, added: "This is another huge milestone for Yorkshire as we position the county as the cycling heartland of Europe. This is the first ever Tour de Yorkshire, I am confident it will become a huge annual event and something that will raise Yorkshire's profile year on year."
Full details of the stages will be unveiled on January 21, although it has been stated that "much of the new race will be in parts of the county the Tour de France didn't touch".
In addition to the race, there will be a Tour de Yorkshire sportive on Sunday May 3, organised by Human Race.