Tour of Ireland could return after successful Giro d'Italia start
A successful visit by the Giro d'Italia to Ireland could pave the way for a return of the country's national tour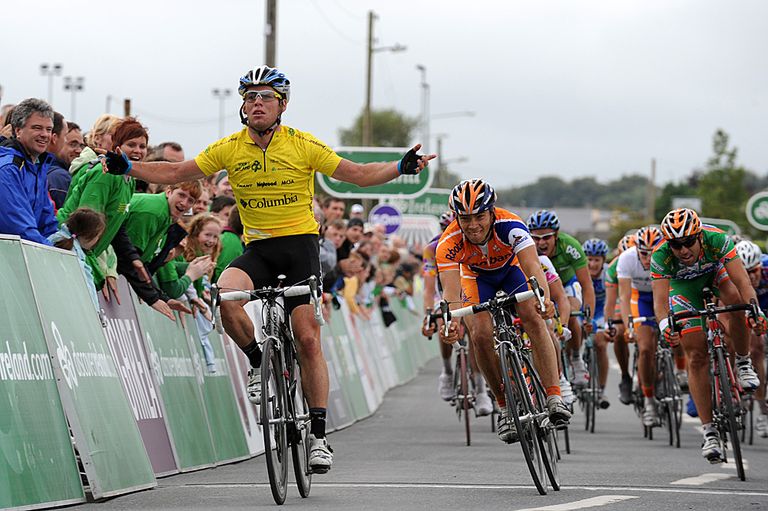 The Tour of Ireland organiser is pushing for a return of the race after a successful Giro d'Italia visit. After a five-year hiatus, it hopes to run the stage race next year as a UCI 2.1-ranked event.
"It'd be great to get it back," Sky's Irish rider, Philip Deignan said. "I know what it means, I was inspired by the 1998 Tour de France visit when I watched from the roadside.
"You saw what happened in the last three days that the Giro d'Italia was here with the kids on the side of the road. That's how to get kids into cycling. They become inspired from these races."
The race began in 1953 and after a few different breaks, ran last from 2007 to 2009. Russell Downing won the overall title in 2009.
The Giro d'Italia's local organiser, Shadetree Sports hopes to use the enthusiasm gained from the last week. Fans lined the roads for the two Northern Ireland stages and the third stage to the Republic in Dublin yesterday. Everything, it appeared, turned pink.
"The Irish public really got behind the Giro d'Italia. We are here to say, Irish cycling is back," Darach McQuaid, founding partner at Shadetree Sports, said.
"Shadetree Sports is pushing really hard to re-launch the Tour of Ireland. Brands in the north and south of Ireland are looking at getting in to the Tour of Ireland's return. We are pursing these companies, and we are hopeful to announce something soon."
Next month cycling's governing body, the UCI, begins to layout the 2015 cycling calendar. In its last editions, the race ran in late August.
McQuaid added, "The potential backers know about the deadline and are not scared by it."
Tour de France organiser, Amaury Sport Organisation (ASO) runs other races around the world. It is looking to organise the Tour of Britain, as well.
Like ASO, the Giro d'Italia organiser RCS Sport may spread its wings. It could get behind the Tour of Ireland and organise it, as it has the recent Dubai Tour.
McQuaid would not say where the money might come from. However, after a popular Giro d'Italia visit, it appears that the time is right and the desire is there to bring back the Tour of Ireland.