'TUEs have a place in sport, but they need to be policed very carefully'
Dr Richard McLaren rejects calls for TUEs to be scrapped altogether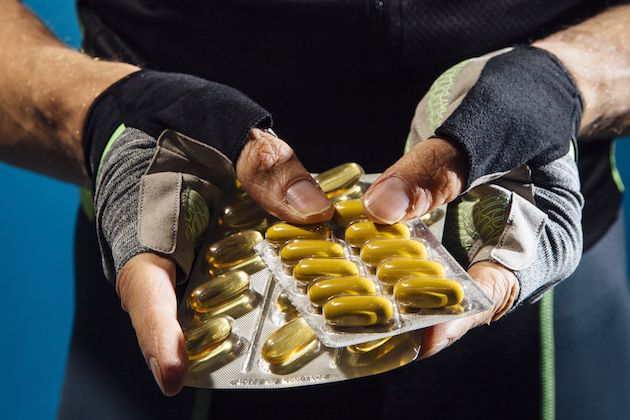 The author of the independent report which found evidence of state-sponsored Russian doping has spoken out in support of therapeutic use exemptions (TUEs), but insisted that their use needs to be carefully policed by medical professionals.
Dr Richard McLaren, the author of the McLaren Report which led to Russia being banned from competing at the 2016 Summer Paralympics and the 2018 Winter Olympics and Paralympics, said that TUEs have a place in sport as long as they are not abused by athletes.
"They [TUEs] have a place in sport but they need to be policed very carefully, particularly by the medical profession," McLaren told BBC Radio 4's Today programme.
"One of the requirements for [being granted] a TUE is that you have to take a substance because there is not another substance that can be prescribed that can deal with a particular issue."
>>> Tour de France boss criticises UCI for lack of action on anti-doping rules
Dr McLaren also said that there needed to be an alignment between anti-doping rules and the ethics of TUE use by athletes.
"Rules and ethics should align, and part of that is an educational function with relation to the athlete," Dr McLaren continued.
"Let's assume you have a puffer to help with asthma and your TUE says that you should take three puffs, but you take 10 or 15 puffs. Then you get into the abuse.
"There's nothing legally wrong with the prescription of the TUE, it's just the way that it's being used and that's where ethics come into it. The athlete has to use it on the basis that it is granted by the medical professional and not abuse it."
TUEs, which allow athletes to use otherwise banned substances and methods to treat pre-existing medical conditions, have been the subject of controversy for a number of years, with Team Sky and Bradley Wiggins recently rejecting the findings of a parliamentary report which said that they had "crossed an ethical line" in Wiggins' of TUEs ahead of the 2012 Tour de France.
Dr McLaren's views are in contrast with various voices within cycling, including Team Sky rider Geraint Thomas, who has called for TUEs to be scrapped altogether.
UCI president David Lappartient has also promised that the sport's world governing body is "considering improvements" to the TUE certificate system in the wake of the DCMS report into Wiggins and Team Sky.
Dr McLaren was speaking to the BBC ahead of a keynote speech at the Arsenal FC Sports and Exercise Medicine and Science in which he also talked about supplements and the dangers of them becoming contaminated with banned substances during the manufacturing process.