UCI threaten to ban Britain's track bikes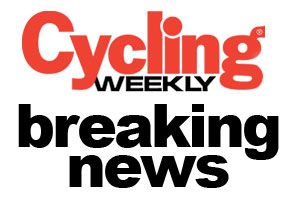 The British team has been told by the UCI that as of Monday, March 29, their track bikes will be banned from competition unless they are available for sale to the general public.
All the nations competing in Copenhagen received a letter reminding them that any bike, and all equipment used in competition must also be for sale. The Brits, Australians and Germans are the main nations affected.
Under UCI regulations, bikes 'must be marketed (i.e. available for sale on the market) or marketable (i.e. available for sale directly from the manufacturer, by subscription or through an alternative distribution network). Prototypes and the use of equipment specially designed for a particular athlete, event or performance is prohibited.'
The British bikes were originally designed and built by Dimitris Katsanis with funding from British Cycling lottery funding and the English Institute of sport. Since their initial use in 2002 they have been refined, largely by the work Chris Boardman did in the wind tunnel before the Beijing Olympics.
The British squad have spent hundreds of thousands of pounds developing and then building their own equipment and it has undoubtedly given them an advantage.
They have also introduced their own handlebars, both sprint and pursuiting, and cranks. They also use their own helmets and, for the Olympics, specific, one-off skinsuits. A UCI spokesman confirmed to Cycling Weekly that the rule applied to all products used by the teams.
The German team uses FES bikes while the Australian team use BT, a brand common in Australia, but seemingly one that falls foul of the very vague UCI regulations.
British Cycling now have a loose plan to put a Pinarello sticker on the down tube and sell one bike at an exorbitant cost. And they might get away with it. The UCI have said that it is not their problem what price the bike is, or how many are available, just that the product is for sale.
There was annoyance in the British camp, saying that the investment they've brought to the sport has forced other nations to up their game and thus improve the state of track cycling. "What if we wanted to fly to a world cup first class and another smaller nation couldn't afford to?" our source said. "Will they ban us from doing that too?"
Without any international competition before the end of October, BC will have until then to come up with a plan. If you do fancy riding on the same bike as Chris Hoy, and with a similar pair of handlebars, the chances are it'll cost you somewhere in the region of £200,000.
Victoria Pendleton's track bike with standard cranks and handlebars on.
The FES bike the German compete on, complete with illegal faring on the front of the head tube. Something they've been using for years.
Thank you for reading 5 articles this month* Join now for unlimited access
Enjoy your first month for just £1 / $1 / €1
*Read 5 free articles per month without a subscription
Join now for unlimited access
Try first month for just £1 / $1 / €1
Editor of Cycling Weekly magazine, Simon has been working at the title since 2001. He fell in love with cycling when channel surfing in 1989 and happening across the greatest ever edition of the Tour de France. He's been a Greg LeMond fan ever since. He started racing in 1995 when moving to university in North Wales gave him more time to train and some amazing roads to train on. He raced domestically for several years, riding everything from Surrey leagues to time trials, track and even a few Premier Calendars. In 2000 he spent one season racing in Belgium with the Kingsnorth International Wheelers.
Since working for Cycling Weekly he has written product reviews, fitness features, pro interviews, race coverage and news. He has covered the Tour de France more times than he can remember along with two Olympic Games and many other international and UK domestic races. He can still be seen at his club's evening races through the summer but he still hasn't completed the CW5000 challenge!
Simon is currently riding
Road bike: Pinarello K8S with Shimano Dura Ace
TT bike: Specialized Venge road bike with FFWD wheels and Easton Attack TT bars
Gravel bike: N/A
Training bike: Rourke custom hand made with Reynolds 853 steel