US anti-doping chief wants prosecutions over Armstrong 'cover-up'
CIRC claimed Lance Armstrong and the UCI worked together to write the 'independent' Vrijman report into the American's doping in the 1999 Tour de France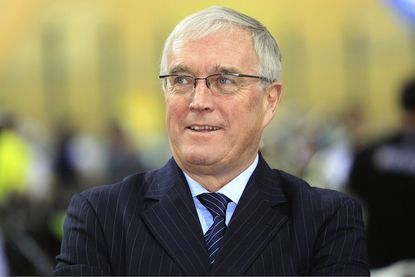 (Image credit: Graham Watson)
US anti-doping chief Travis Tygart has said he will work with the UCI to ensure the rule violations reportedly uncovered by the Cycling Independent Reform Commission (CIRC) are fully investigated and even prosecuted.
In a statement released after CIRC released its report Tygart, who was instrumental in the downfall of Lance Armstrong, blasted the 'independent' report carried out by Emile Vrijman.
But the CIRC report claims Armstrong and the UCI were involved in drafting the report to protect their star rider, after Vrijman concluded tests on Armstrong's urine in the 1999 Tour de France were conducted improperly.
>>> Travis Tygart denies Lance Armstrong 'witch hunt' claims
"A stunning example of deceit found by the CIRC is that the UCI, under the explicit direction of Hein Verbruggen and Pat McQuaid, commissioned a supposedly 'independent' investigation of Armstrong's positive samples from the Tour de France," read a statement from Tygart.
"According to the CIRC, the UCI then conspired to allow what was sold to the public as an 'independent' report to be re-written by Armstrong's own lawyer and sports agent in order to conceal Armstrong's doping."
Tygart added: "USADA will work with the current UCI leadership to obtain the evidence of this sordid incident to ensure that all anti-doping rule violations related to this conduct are fully investigated and prosecuted, where possible."
>>> Lance Armstrong was made a scapegoat, says Pat McQuaid
McQuaid appeared on RTÉ Morning Ireland on Monday morning, where he admitted he had "made mistakes" during his tenure as UCI president.
He said: "I made mistakes…. I can't tell you what they were," but added: "I never gave any riders any particular favours."
Thank you for reading 20 articles this month* Join now for unlimited access
Enjoy your first month for just £1 / $1 / €1
*Read 5 free articles per month without a subscription
Join now for unlimited access
Try first month for just £1 / $1 / €1