VINOKOUROV BANNED FOR A YEAR BUT ANNOUNCES RETIREMENT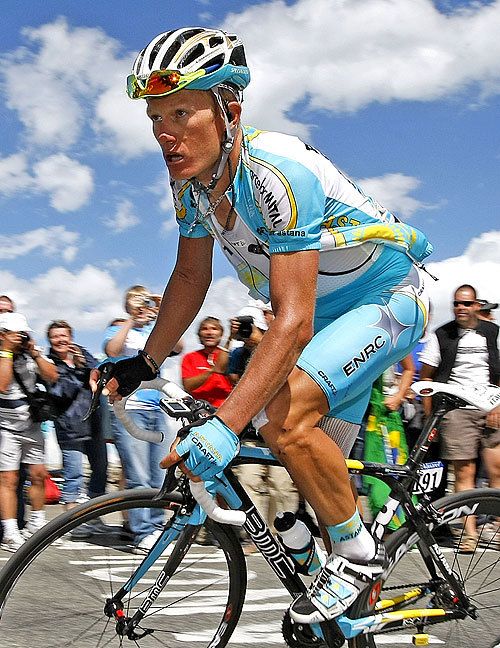 Alexandre Vinokourov has been banned for just one year by the Kazakhstan Cycling Federation after his positive test for blood doping during this year?s Tour de France but has announced his retirement, insisting he is innocent.
Under UCI and WADA rules a rider is usually given a two-year ban but national federation and the Kazakhstan Federations decide on suspension and clearly did its up most to help Vinokourov make a comeback in time for the 2008 Beijing Olympics.
The UCI immediately announced they would consider appealing to the Court for Arbitration for Sport to extend the ban to two years but fortunately, 34 year-old Vinokourov realized it was better to call it a day and so announced his retirement. Like most rider?s found positive, proclaimed his innocence and said he would fight to clear his name.
"I am stopping competition. It's a definitive decision. I don't want this sport any more. I'm slamming the door and I'm leaving," Vinokourov said in a press conference in Kazakhstan capital Almaty on Friday.
"It's sad that my career is ending like this but I want to restore my honour. I will prove that I'm not guilty and get the results of this test rescinded."
Vino tried to justify the problems in cycling by pointing the finger at other sports and criticizing the people who control cycling.
"I don't think cycling is dirtier than any other sport. There are 150 people in cycling, where are the other sports? Where is tennis, where is football? They've been told not to touch them," Vino said.
"I've the impression that cycling is an orchestra with very good musicians but a bad conductor. That's the reason the sport is a mess."
RELATED LINKS
Astana sack Vinokourov
Vinokourov denies doping in Tour de France
Vinokourov tests positive