WADA chief says Lance Armstrong's lack of apology is 'regrettable'
Since admitting doping in 2012, Lance Armstrong is yet to apologise to the World Anti-Doping Agency, according to David Howman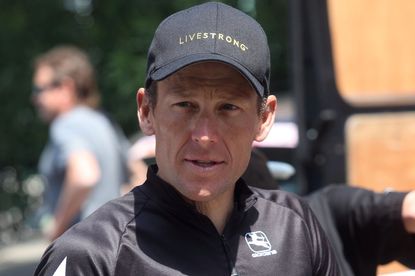 (Image credit: Watson)
World Anti-Doping Agency director general, David Howman, says it's regrettable that Lance Armstrong has not apologised to the agency following his admission that he doped throughout his career.
Armstrong was stripped of the seven Tour de France titles he won between 1999 and 2005 and was given a lifetime ban in 2012 after admitting he lied about his cheating.
But Howman, who took over as director general at WADA in 2003, claims he's never received an apology from the Texan, who the agency spent vast amounts of time and money bringing to justice.
"He was able to beat the system in ways and means where others were complicit and others understood what he was trying to do," Howman told the Associated Press. "And I'm not just talking about his team. There was a healthy disrespect for the rules. I don't think that will happen again.
"We spent a lot of time, a lot of money. We fended off a lot of legal action (that was) all for nothing. And we're not going to be compensated. We haven't even been apologised to, and that's regrettable."
>>> Lance Armstrong may have left attempt to reduce ban too late, says WADA chief
Armstrong is set to return to the Tour de France this summer when he joins former England footballer Geoff Thomas, who is riding every stage of the Tour a day ahead of the peloton.
Thank you for reading 20 articles this month* Join now for unlimited access
Enjoy your first month for just £1 / $1 / €1
*Read 5 free articles per month without a subscription
Join now for unlimited access
Try first month for just £1 / $1 / €1