WADA report shows high use of pain-killer Tramadol in cycling
A report from the World Anti-Doping Agency shows a prolific use of the pain-killer Tramadol in cycling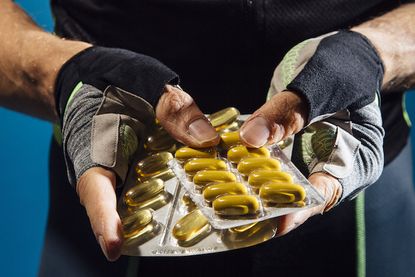 Cycling has the highest use of painkiller Tramadol out of all the sports that the World Anti-Doping Agency (WADA) monitors.
The agency published on Wednesday a list of its 2017 findings for Tramadol and other non-banned drugs which it monitors. It made no statement along with the numbers, which covered aquatics to weightlifting.
Out of the 12,554 in-competition samples taken in 2017, 548 showed the use of Tramadol. The 4.4 per cent finding is the highest of the 35 sports listed, with Rugby the next highest with 1.4% of the samples showing the drug.
The Union Cycliste Internationale (UCI) pushed WADA to ban the drug two years ago, but that has not happened yet.
"It's not about whether Tramadol adds to performance," Lotto-Soudal Doctor Servaas Bingé told Het Nieuwsblad.
"The problem is that it is dangerous. Tramadol reduces consciousness. It's not the same as morphine, but it does work on the same receptors. Cycling with reduced awareness is not a good idea."
Some say that the decreased awareness has led to more crashes in the final kilometres of the big races like the Tour de France.
Riders have consistently spoken about the problem of its use. In 2012, Taylor Phinney described teams with "finish bottles".
"There is widespread use of finish bottles, which are just bottles of crushed-up caffeine pills and painkillers," he said. "That stuff can make you pretty loopy, and that is why I have never tried it."
Dutchman Lieuwe Westra wrote that he used it often in his recent book. "Why use [such drugs]? The answer is simple: because it is allowed and because you will perform better. And if I do not, someone else will. That's what a cyclist thinks."
Former Sky cyclist Michael Barry talked about Tramadol use in his book after being fired by Team Sky for his involvement in the Lance Armstrong scandal.
"The thing with doping is that there is a black and a white," he said. "Did the team [Sky] cross into the black? No, in my opinion. They didn't dope, but there is a grey area. The use of painkillers falls into that grey area. Tramadol falls into that grey area."
Former professional Jonathan Tiernan-Locke, who raced with Sky, said that the drug was offered freely among Team Great Britain. Those and other claims were looked into by the parliament's select committee when it investigated Team Sky and British Cycling.
Movement for a Credible Cycling (MPCC) with its stricter rules prohibits Tramadol use. Of the WorldTour cycling teams, seven – including Lotto-Soudal, Sunweb and Dimension Data – are in the MPCC. Sky and 10 other top teams are not part of the movement.
The WADA reported also reported on other monitored drugs. Glucocorticoids use was at 3.8 per cent in cycling, but with far fewer samples for the tests.
Neither the UCI nor WADA have commented on the findings.
Thank you for reading 20 articles this month* Join now for unlimited access
Enjoy your first month for just £1 / $1 / €1
*Read 5 free articles per month without a subscription
Join now for unlimited access
Try first month for just £1 / $1 / €1