WOMEN'S 2009 GRANDE BOUCLE TO HONOUR COOKE WITH BRITISH START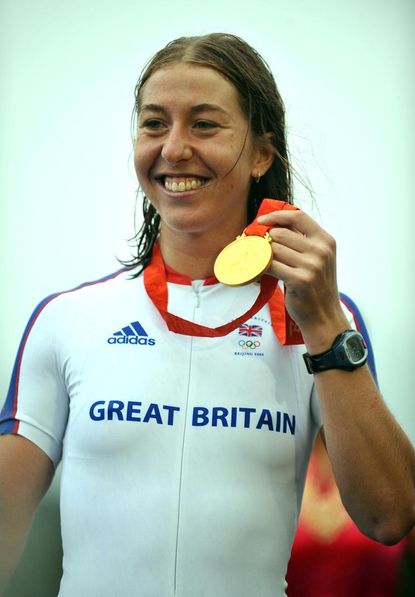 The 2009 Grande Boucle Feminine, the women?s equivalent of the Tour de France, will start in Great Britain in 2009, with a Grand Depart in Wales in honour of Olympic champion Nicole Cooke a strong possibility.
Race organisers Pierre Boue has told Cycling Weekly that the British start is confirmed and that he is currently contacting towns across the south of Britain who will host the two opening road stages before the Grand Boucle heads back to France. The race is scheduled for June 14-21.
?The Grande Boucle has often started outside of France and in 2009 we want to start in Britain in honour of Nicole Cooke,? Pierre Boue told Cycling Weekly.
?Nicole?s a great rider and I was really sorry she didn?t win the Grande Boucle this year but I was really happy she won the gold medal in Beijing.?
?We?ve been planning the British start for at least a year. We had talks with London after they hosted the Tour de France depart last year but unfortunately it didn?t happen. However the race will still start in Britain and I?ve just sent out letters to a lot of towns that might be interested in the hosting the Grand Depart and then a stage start or finish.?
?It would be good to start in Wales, close to Nicole?s home town and then head to the coast, perhaps Portsmouth or even Brighton. I?ve already talked to BBC Wales and they?re interested and Nicole has told me she will help promote the race in Britain. We?ve going to have a big gala the day before the start to celebrate women?s cycling and then two road stages. The 2009 Grand Boucle will then pass through France and will end in Bilbao in the Basque Country of northern Spain.?
Cooke won the Grande Boucle in 2006 and 2007 and finished third this year behind Christiana Soeder and Karin Thurig while riding as a guest for the Swift Racing Team.
If the Grande Boucle starts in Wales next year, it will no doubt be Cooke?s big goal of the 2009 season.
RELATED LINKS
Cooke finishes third overall in Grande Boucle
Cooke to guest for Swift Racing at Grande Boucle
Cooke wins women?s Tour de France for second year running
Thank you for reading 20 articles this month* Join now for unlimited access
Enjoy your first month for just £1 / $1 / €1
*Read 5 free articles per month without a subscription
Join now for unlimited access
Try first month for just £1 / $1 / €1