WORLD CHAMPS ON EUROSPORT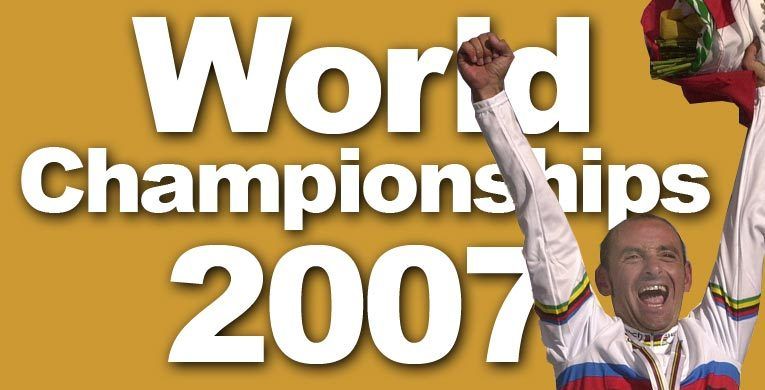 With the Tour of Spain drawing to a close this weekend, armchair road race fans have only a couple of days to wait until British Eurosport's coverage of the UCI Road World Championships starts on September 26.
British Eurosport have a comprehensive selection of live coverage of the championships in Stuttgart, Germany, which feature the men's and women's time trials and road races. For those that can't catch the live coverage, there are several edited highlights shows showing the action in a condensed format in morning and evening slots .
The channel's Tour de France team of David Harmon and Sean Kelly will be on hand to provide the commentary and analysis.
British Eurosport is available on Sky (410) and Virgin Media (521).
ROAD WORLD CHAMPIONSHIPS ON BRITISH EUROSPORT
Wednesday 26 September
1030-1200 LIVE Men?s U-23 Time Trial on British Eurosport
1500-1600 Delayed Women's Time Trial on British Eurosport
1600-1700 Highlights Men?s U-23 Time Trial on British Eurosport
2245-0045 Highlights Women's Time Trial on British Eurosport
Thursday 27 September
0900-1100 Highlights Women's Time Trial on British Eurosport
1130-1300 LIVE Men's Time Trial Germany on British Eurosport
1500-1600 LIVE Men's Time Trial on British Eurosport
2230-2330 Highlights Men's Time Trial on British Eurosport
Friday 28 September
0900-1000 Highlights Men?s Time Trial on British Eurosport
1145-1230 Highlights Men?s Time Trial on British Eurosport
Saturday 29 September
0800-1145 LIVE Women's Road Race on British Eurosport
1515-1700 LIVE Men?s Under-23 Road Race on British Eurosport
2230-2340 Highlights from the Road World Championships
Sunday 30 September
0800-0830 Highlights Women?s Road Race on British Eurosport
1500-1630 LIVE Men's Road Race on British Eurosport
2200-2300 Highlights Men's Road Race on British Eurosport
Monday 1 October
1100-1200 Highlights Men?s Road Race
1415-1515 Highlights Men?s Road Race
RELATED LINKS
BBC World Championships coverage