Liam Killeen: Rider Profile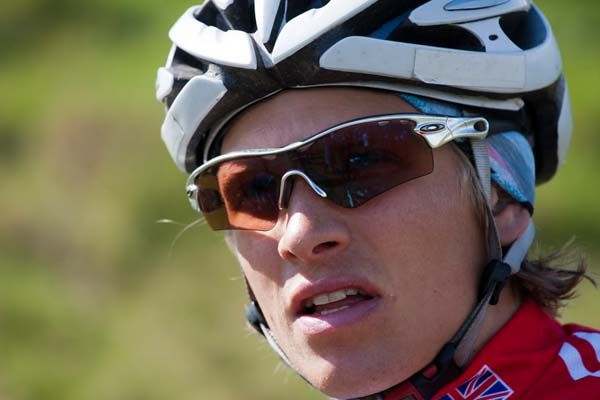 Liam Killeen
Date of birth: 12/04/1982
From: Malvern, Worcestershire
Team: Giant Factory Off-Road Team
Previous teams: Trek (2009-2011), Specialized (2005-2008)
Liam Killeen: Career profile
Liam Killeen has been Britain's stand-out cross-country mountain bike performer for the past decade as his string of British national champion titles attest. However, despite his undisputed talent, Killeen has not quite managed to pull in the big international wins that he is surely capable of. His 2006 Commonwealth Games gold in Melbourne, Australia, is the stand-out result.
For a man whose nickname is 'killa', Killeen is an unassuming and quiet character whose modus operandi is to pick off his rivals by stealth rather than brash bravado.
Killeen has been selected to represent Great Britain in three Olympic Games in the mountain bike cross-country discipline. He placed seventh and fifth in the 2004 and 2008 Games respectively.
He won the MTB National Championship consecutively between 2008 and 2012, as well as being the sole representative for Team GB in the men's cross country at London 2012. A crash during the race caused Killeen to break his ankle, and his hopes of a podium finish were dashed.
Liam Killeen: results
2012
British national champion, mountain bike cross-country
2011
British national champion, mountain bike cross-country
2010
British national champion, mountain bike cross-country
2009
British national champion, mountain bike cross-country
2008
British national champion, mountain bike cross-country
2006
Commonwealth Games, mountain bike cross-country
2004
UCI World Cup, under-23 mountain bike cross-country, overall
British under-23 national champion, mountain bike cross-country
2003
UCI World Cup, under-23 mountain bike cross-country, overall
British under-23 national champion, mountain bike cross-country
2002
British under-23 national champion, mountain bike cross-country
2000
British junior national champion, mountain bike cross-country
Liam Killeen: Photos
Related links
Cycling Weekly's Rider Profiles: Index