Longo avoids doping suspension, Ricco fined and sentenced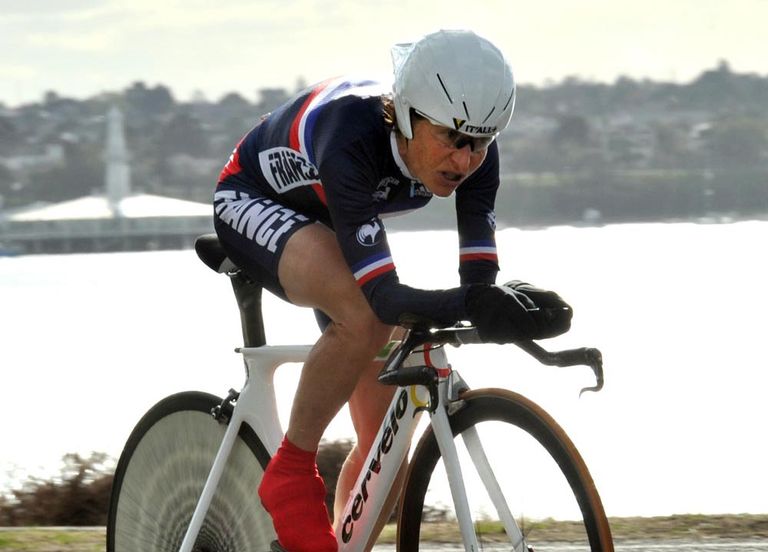 French courts ruled on Jeannie Longo and Riccardo Riccò in separate doping cases on Tuesday. Longo, who may now race the London Olympics, was acquitted in a whereabouts case and Italy's Riccò punished for using EPO at the 2008 Tour de France.
"We're very happy," Longo's lawyer, Bruno Caraz told French newspaper L'Equipe. "It's a decision that does justice to Jeannie Longo."
The 53-year-old, 13-time world champion missed three out-of-competition controls. Three missed controls in an 18-month period is considered the same as a failed doping test and typically results in a suspension.
Longo is the second cyclist in one week after Dane Alex Rasmussen to avoid suspension over missed whereabouts controls. They both escaped punishment due to a technicality.
Her lawyers Ravaz and Burno argued that she should not have been in the testing pool for some of the missed controls. She missed one while training in the USA on June 20, 2011, and two previous tests on home soil in 2010: May 5 and October 25. According to reports, the French anti-doping agency (AFLD) failed to notify her she was still part of the out-of-competition testing pool. A French law passed in April 15, 2010, requires athletes to be notified every year.
"As a result," said the French Cycling Federation (FFC) in a press statement, "Longo could not be considered in the target group beyond the April 15, 2011, one year after the rule went into force."
It added that missed controls after April 15, 2011, were null and void, "especially the one noted by the AFLD on June 30, 2011." Therefore, she only missed a maximum of two controls in an 18-month period.
Longo won the road race at the 1996 Atlanta Games and may now race in London. The Union Cycliste International (UCI) or the World Anti-Doping Agency (WADA), however, may appeal the FFC's decision to the Court of Arbitration for Sport (CAS).
Riccò already served a 20-month ban for doping at the 2008 Tour, but at a criminal case yesterday in Toulouse, he received a two-month suspended prison sentence and a €3000 (£2590) fine.
He returned to racing last year, but this February nearly died from a botch, blood transfusion. The Italian Olympic Committee (CONI) suspended him in June and this week, may issue him a 12-year sentence.
Related links
Alex Rasmussen acquitted by Danish Federation over missed doping controls
Olympic champion Longo faces doping hearing for missed controls
Ricco admits blood transfusion caused hospitalisation