Mosquera "set to receive two-year doping ban"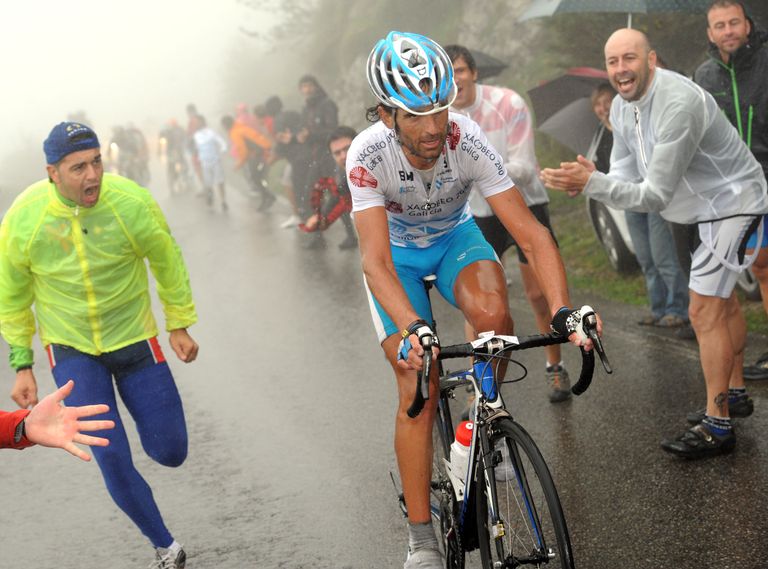 Spanish media reports claim Ezequiel Mosquera, the runner-up in the 2010 Vuelta a Espana, is set to receive the maximum two-year penalty for his positive test for hydroxyethyl starch.
According to a report in La Voz de Galicia newspaper published on Thursday, the Spanish Cycling Federation's disciplinary committee have accepted a recommendation that Mosquera be banned for two years.
Mosquera's defence has been the hydroxyethyl starch, which can be used as a masking agent, was not due to an injection - which would render it a doping positive - and that it is present in numerous food products.
However, according to La Voz de Galicia, the disciplinary committee have refused to accept his argument and a verdict of a two-year ban is expected shortly.
The report raises the possibility that Mosquera, who has not raced for his current team, Vacansoleil, this year may be able to convince the federation that his self-imposed 'ban' should count as a year of his suspension.
Either way, if the newspaper report is confirmed, the 35-year-old Spanish veteran's career risks an early end.
Mosquera finished the 2010 Vuelta 43 seconds adrift of overall winner Vincenzo Nibali.
Related links
Two-year ban requested for Mosquera positive
September 2010: Mosquera and Garcia test positive at Vuelta