National portal makes it easier to submit action camera footage to police
Nextbase has launched the service and Cycling UK says it'll help forces to be more efficient amid spending cuts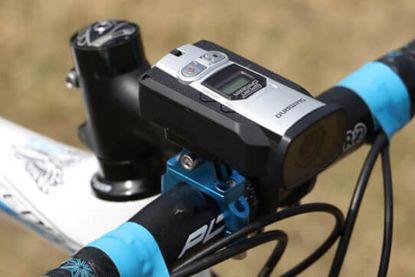 A not-for-profit platform has been developed to make it easier for dash and helmet camera users to upload their footage following an incident on the roads.
Nextbase - who make dash cams - has created the platform which it says "drastically streamlines the process of providing such footage to police forces and reduces the processing time from over 14 hours to minutes."
Cycling UK has supported the portal. Head of Campaigns and Advocacy Duncan Dollimore, said: "Public cuts have led to road police numbers plummeting in recent years by nearly 50 per cent, whilst casualties have increased among all road users.
"Given that reduction in resources, it's crucial that efficient and standardised online reporting systems are introduced to facilitate the submission of dash, bike and helmet-cam footage of irresponsible road use."
>>> Government to help police forces crack down on close passes with additional resources
"Our police cannot be everywhere at once, but with Nextbase's Portal we have the next best thing – a one-stop shop for the collation of evidence our forces can rely upon. It can only lead to safer roads for everyone."
The portal accommodates all footage and formats, from any device - footage simply needs to be uploaded at nextbase.com/dashcamportal. Users are taken through a questionnaire, which automatically generates a detailed witness statement.
If the responsible force is not signed up to the platform, it will generate a witness statement and reference code which can be taken directly to the relevant police force, allowing them to view it securely.
The system is hosted securely by Egress Software Technologies - whose other clients include aerospace, defence and government organisations as well as the police themselves.
The new portal builds on the success of 'Operation Snap' - a similar creation initially piloted by North Wales Police that has since been rolled out across Wales, and Nextbase worked with former Police Sergeant John Roberts - who was pivotal in the development of Operation Snap - to create its own version.
Nextbase says it can currently take forces a minimum of 14 hours to process footage, adding that all 39 English forces use different means for accepting and logging video footage - including asking that footage be burned to a DVD and posted.
"This confused array of methods often results in clips being ignored and ultimately unprocessed," Nextbase claims.
Superintendent Paul Moxley from West Mercia Police said: "A process which previously took hours can now be reduced to a matter of minutes. The key in making this work for us has been determining a way of providing footage in an accessible format, whilst the creation of a witness statement is also integral to ensuring the process is as efficient as possible.
"In embracing this new technology, it enables the concerned road user to help us positively influence driver behaviour to make our roads a safer place for all users."
The initiative supported by Brake, the nation's leading road safety charity, as well as Cycling UK.
Thank you for reading 20 articles this month* Join now for unlimited access
Enjoy your first month for just £1 / $1 / €1
*Read 5 free articles per month without a subscription
Join now for unlimited access
Try first month for just £1 / $1 / €1