New cycling species identified: meet the MAMIL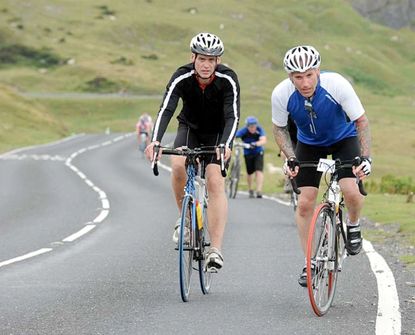 12th September 2010 Words: Matt Lamy Photo: Sportive Photo

Following our story last month about the two new bicycle-based programmes on BBC television — Britain By Bike with Claire Balding and Ride Of My Life with Rob Penn — we were amused to read a story on the BBC website entitled 'Rise of the MAMILS (Middle-Aged Men In Lycra)'.
The article's author Dominic Casciani — himself a dedicated MAMIL — explains that the numbers of men aged 35-44 buying carbon-frame bicycles has rocketed in the last three years. "Is this a 21st century mid life crisis? Has the silence of skinny tyres and carbon-fibre framesets replaced the thunderous noise of motorbikes?" he ask.
Casciani was inspired by a new report from lifestyle research firm Mintel, who coined the MAMIL moniker. But we don't think it's just middle-aged chaps taking to the saddle these days — every social group is discovering the joys of pedalling. And in any case, they forgot to mention the most important subgroup: CARMAMILS (Cycling Active-Reading Middle-Aged Men In Lycra).
Thank you for reading 20 articles this month* Join now for unlimited access
Enjoy your first month for just £1 / $1 / €1
*Read 5 free articles per month without a subscription
Join now for unlimited access
Try first month for just £1 / $1 / €1