New Surround View System for cars "addresses blind spot dangers"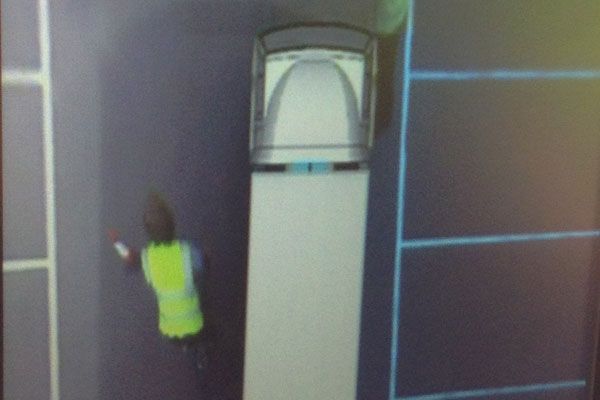 Developers of a new surround view system say their product will address the "real, constant and significant dangers" posed by vehicle blind spots.
Designed by East Sussex-based ASL Vision, Continental's ASL360 Surround View System uses allows the operator of any vehicle improved visibility through a 360-degree, real time view around the vehicle.
Cycling Weekly tested the software at London's ExCeL yesterday, and was impressed by how it works.
Video from four cameras - one on the front, rear and either side of the vehicle - is intelligently stitched together to make a single, consolidate view that is displayed on a screen in the driver's cab.
ASL say it is the "most advanced, standalone surround view system available", and the quality and clarity of the output is very good.
Road safety charity Brake awarded the system their Fleet Safety Forum Product prize last year, and London bus operator Go Ahead are currently trialing the system on their London-based fleet.
ASL - who have previously supplied earlier versions of this system to BMW, Volkswagen, Audi, Jaguar and Land Rover- say the Surround View is a "passive" system, and should be used to help drivers make decisions, as opposed to one that portions blame.
Cyclists at the rear of the lorry are more likely to be seen using the system