No appeal in Jefferies killer driver case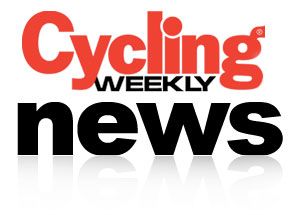 The family of Rob Jefferies, the cyclist killed by a driver on the A351 in Wareham, Dorset on May 26 2011, have no grounds of appeal against the sentence handed to 18-year-old driver Lee Cahill.
British Cycling had sought advice from a QC on behalf of Rob's brother Will to ascertain whether there were any grounds to appeal against the sentence handed to Cahill. The Dorset man admitted to causing death by careless driving and was handed a 12-month community order, disqualified from driving for 18 months and ordered to pay costs of £85 in January.
Cahill had passed his driving test in January 2011, and had received three points on his licence in April 2011 for speeding, just one month before the incident.
Cahill claimed to have been dazzled by the sun and did not see Jefferies on the road.
Having considered the case, Mark Wall QC concluded that there were no reasonable grounds for lodging an appeal against the sentence or a private prosecution against Cahill. Wall confirmed that the sentence handed out by Weymouth Magistrates Court was fully within current sentencing guidelines for causing death by careless driving.
Jefferies case has highlighted the sentencing handed to drivers causing death by careless driving. Cahill' sentence has caused widespread outcry from the cycling community for its percieved leniency, despite being within sentencing guidelines.
British Cycling has already taken steps to try and start an official review in the sentencing laws regarding drivers causing injury or death to other road users through careless or dangerous driving.
In January, BC chief executive Ian Drake issued a statement saying: "Rob's case is a tragic example of why we need policy makers to work with us on the issue of cycle safety. From the facts of the case it is clear that Rob was a totally innocent victim of a young and inexperienced driver who had already been in trouble with the police for his bad driving."
Jefferies had worked for British Cycling as a volunteer co-ordinator, and was a well-known figure on the cycling scene.
Related links
British Cycling calls for sentencing review after Jefferies case
Driver who killed Jefferies given community order
Comment: No justice for Jefferies
Driver in Rob Jefferies fatal collision admits death by careless driving
Rob Jefferies killed in car collision